1 December 1863
Opening of the Ferrymead to Moorhouse Avenue railway, New Zealand's first public steam railway. (The gauge was 5ft 3ins.)
1 December 1949
Sidney G. (later Sir Sidney) Holland (Fendalton) becomes Prime Minister.
1 December 1950
Kerrs Reach cutting on the Avon River completed.
1 December 1975
Rolleston satellite town project scrapped.
2 December 1866
Moa bones discovered at Glenmark. The international sale and exchange of these helped Haast, the Canterbury Museum's first Director, to finance the new museum.
2 December 1960
Rehua meeting house opens, the first new meeting house in the South Island for over 100 years.
3 December 1867
Canterbury Museum (New Zealand's first) opened to public in an upstairs room in the Canterbury Provincial Government Buildings. The collection had been assembled by Julius (later Sir Julius) Von Haast.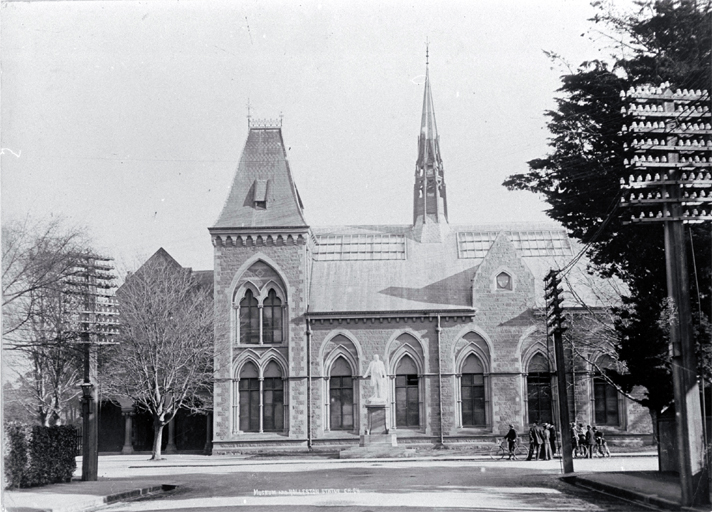 3 December 1924
Children's Library opens in Hereford Street.
5 December 1881
Earthquake damages Cathedral spire.
6 December 1983
16 year old Christchurch student David Tan completes B.Sc Honours degree at Canterbury University to become New Zealand's youngest ever university graduate.
More November and December events in the Christchurch chronology: a timeline of Christchurch events in chronological order from pre-European times to 1989.