Christchurch City Libraries holds an annual sale of withdrawn books, magazines, CDs and DVDs etc. Community libraries also sell withdrawn items.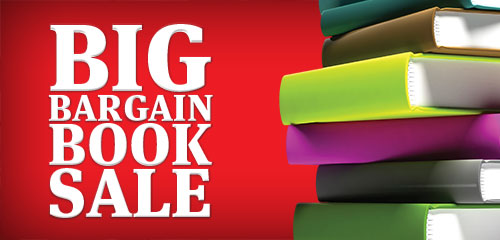 Future dates
The 2017 sale will be on Friday 24 and Saturday 25 March (preview on Thursday 23 March - join Friends of the Library to be able to buy at the preview). 2018 dates - Friday 23 and Saturday 24 March (preview on Thursday 22 March).
2016 Book Sale
The 2016 book sale was held at the Pioneer Recreation and Sport Centre.
Friday 11 March, 9:00am - 7:00pm
Saturday 12 March, 9:00am - 4:00pm
Pay by EFT-POS or cash only — no credit cards or cheques.
Most adults' books are $3 (except for selected premium art, landscape and gardening books, and most New Zealand books, which are at marked prices)
Young adults' and children's books are $1
Magazines are 10 for $1
Audio-visual items such as DVDs, CDs, talking books etc are $3
Friends of the Library have an opportunity to buy at library book sale previews. If you wish to attend the book sale preview, then all new and existing subscriptions must be paid by 28 February each year.
Pioneer Recreation and Sport Centre
75 Lyttelton Street, Spreydon,
Christchurch 8024.
View Map
There will be plenty of parking and it's on the Orbiter bus route.
Photos
Photos from previous book sales.