International business information including company and industry profiles, financial reports, case studies, scholarly journals and business news.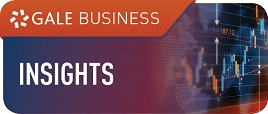 Key features
This eResource presents access to comprehensive international business information compiled into a usable context. It includes:
More than 2 million investment research/brokerage reports;
Information on New Zealand companies such as Fonterra and Fisher and Paykel;
Thousands of detailed financial reports, market research reports and industry reports;
SWOT reports (updated quarterly);
More than 3,500 full-text periodicals;
Thousands of interactive live charts for economic and business indicators;
Country profiles;
Nearly 500,000 detailed company profiles and histories;
More than 600 in-depth industry profiles;
Links to related content and statistical data in all industry and company profiles.
Use at a library or enter your library card & password/PIN
More information
Business Insights Global is aimed at business students, business professionals and entrepreneurs with detailed information on global businesses, comprehensive overviews on countries, interactive rankings and stats, and quick links to associated news, case studies, trends and articles.