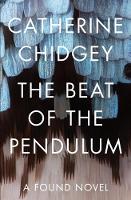 We are asking quick questions of writers and thinkers coming to the WORD Christchurch Festival 2018 (Wednesday 29 August to Sunday 2 September).
Catherine Chidgey's novels have been published to international acclaim. The Wish Child won the 2016 Acorn Foundation Fiction Prize and Golden Deeds was a  Los Angeles Times book of the year. Chidgey was awarded the 2017 Janet Frame Fiction Prize.
What are you looking forward to doing in Christchurch?
Catching up with the Chidgey cousins.
What do you think about libraries?
They are adventure playgrounds, churches, sweet shops, universities, cruise ships, refuges, time machines...
What would be your desert island book?
Share a surprising fact about yourself.
My second and third toes are ever-so-slightly webbed.
Catherine Chidgey's sessions at WORD Christchurch Festival 2018
Catherine Chidgey: Transformations Friday 31 August 10am
Catherine Chidgey: Through the senses workshop Friday 31 August 12.30pm