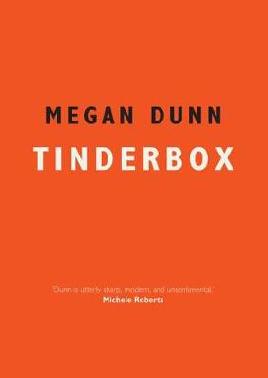 We are asking quick questions of writers and thinkers coming to the WORD Christchurch Festival 2018 (Wednesday 29 August to Sunday 2 September).
Megan Dunn writes about mermaids and contemporary New Zealand art. Her first book, Tinderbox, is about the end of Borders bookstores, Ray Bradbury and Julie Christie's hair. But not necessarily in that order.
What are you looking forward to doing in Christchurch?
Whale watching with author of Leviathan, Philip Hoare. I'll have what's he having. Lately, I've been speaking to so many mermaids whose lives have been transformed by swimming with whales. But I am no mermaid, more of a big chicken. However, this is an unmissable opportunity to see whales with an expert and to try and move physically and psychologically closer to the power of the sea and our place within it. 
What do you think about libraries?
I think what Ray Bradbury thinks: 'Without libraries what have we? We have no past and no future.'  
What would be your desert island book?
Tough call. It's gotta be the one I'd write in the sand with a stick. I hope Wilson will like it. 
Share a surprising fact about yourself.
I don't eat fish. 
Megan Dunn's sessions at WORD Christchurch Festival 2018
You write funny! Friday 31 August 5.30pm FREE
Mortification Saturday 1 September 5.30pm