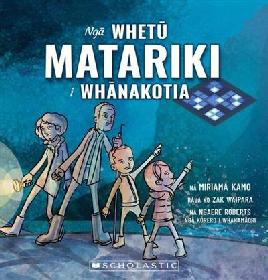 We are asking quick questions of writers and thinkers coming to the WORD Christchurch Festival 2018 (Wednesday 29 August to Sunday 2 September).
Miriama Kamo is a broadcast journalist who presents the current affairs programmes Sunday and Marae on TVNZ 1. She's a Cantabrian, a mother and a writer.
What are you looking forward to doing in Christchurch?
I'm a Cantabrian so I love coming home to Christchurch. I have family and friends there. I love Birdlings Flat and Little River - my fave destinations. Closer to town, I'm loving the way Christchurch is reshaping itself. The cafes and shopping are fantastic, loving The Colombo and The Tannery.
What do you think about libraries?
I have used libraries since I was tiny. They're home to worlds and worlds and worlds. I remember Sister MaryAnn at my primary school giving me my first school library card and being in heaven. And, on the way home, I'd stop in New Brighton Library to borrow as many books as I was allowed.  My husband and I often take our 7 year old to the libraries in Auckland.  
What would be your desert island book?
Lordy, i really don't know, I'm not keen on re-reading books, only because there are so many good books to read. I have read The Year of Magical Thinking by Joan Didion three times though, so perhaps that..
Share a surprising fact about yourself.
Perhaps that I rarely drive a car - i use an e-bike to get around, it's the best fun ever
Miriama Kamo's sessions at WORD Christchurch Festival 2018
Embracing Te Reo Sunday 2 September 10am
The Stolen Stars of Matariki Sunday 2 September 11.45am
Adventurous Women Sunday 2 September 6pm