eInformation about thousands of authors and their works across literary disciplines and timeframes for all literary research needs.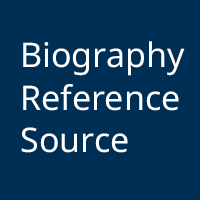 Key Features
Literary Reference Center Plus combines information from major reference works, books, literary journals, and original content from EBSCO to give users access to:
More than 35,000 plot summaries, synopses and work overviews;
More than 86,000 articles/essays of literary criticism;
Author biographies and interviews;
Nearly 450 literary journals;
More than 780,000 book reviews;
Thousands of classic and contemporary poems, short stories and classic novels.
Use at a library or enter your library card & password / PIN.
More information
You can search by keyword for information or browse the most studied authors or works alphabetically. Searches for authors can also be narrowed down by country, genre or movement while author's works can be narrowed by genre and location. Literary Reference Center includes access to numerous literary reference works and magazines including Merriam Webster's Encyclopedia of Literature, Beacham's Research Guide to Biography and Criticism (six volumes), The Oxford Illustrated History of English Literature, The Literary Encyclopedia, New Zealand Books, Critical Insights series and more.
Full title list [333 KB PDF]
YouTube tutorial for Literary Reference Center
With this EBSCO resource you can also create your own account using your email address and your own password. With your own account you can:
Save preferences;
Organize your research with folders;
Share your folders with others and view theirs;
Save and retrieve your search history;
Create email alerts and/or RSS feeds.