Christchurch City Libraries lists literary prize winners and links to catalogue searches, but we may not hold copies of all titles mentioned.
Organised and administrated by Booksellers New Zealand, the trade association for booksellers and publishers, The Montana New Zealand Book Awards were awarded from 1996-2009. Later (2010-2014) the awards were know as the New Zealand Post Book Awards. From 2015, the awards became known as the Ockham New Zealand Book Awards.
The winner in each category received $5000. Each category winner was then eligible for the Montana Medal for Non-fiction or the Montana Medal for Poetry or Fiction, both of which had a $10,000 prize.
See more literary prize winners.
2009
Fiction
Poetry
Biography
Environment
History
Illustrative
Lifestyle & Contemporary Culture
Reference & Anthology
Te Reo Māori
New Zealand Society of Authors (NZSA) Best First Book Awards:
Fiction
Poetry
Non-Fiction
2008
Fiction
Biography
Environment
History
Illustrative
Bill Hammond: jingle jangle morning Jennifer Hay, with Ron Brownson, Chris Knox and Laurence Aberhart; designed by Aaron Beehr, (Christchurch Art Gallery) Winner
Aberhart Laurence Aberhart, with essays by Gregory O'Brien and Justin Paton, (Victoria University Press)

Comma dot dogma Aaron Kreisler (editor), (Umbrella)
Lifestyle and contemporary culture
Poetry
Reference and Anthology
Māori Language
New Zealand Society of Authors (NZSA) Best First Book Awards:
2007
Fiction
Biography
Environment
History
Illustrative
Lifestyle and Contemporary Culture
Poetry
Reference and Anthology
New Zealand Society of Authors (NZSA) Best First Book Awards:
NZSA Hubert Church Best First Book Award for Fiction
NZSA Jessie Mackay Best First Book Award for Poetry
Secret Heart Airini Beautrais, (Victoria University Press) Winner
After the Dance Michele Amas, (Victoria University Press)
Cup Alison Wong, (Steele Roberts)
NZSA E.H. McCormick Best First Book Award for Non-fiction
2006
Fiction
Poetry
Biography
History
Illustrative
Environment
Contemporary Culture
Reference & Anthology
New Zealand Society of Authors (NZSA) Best First Book Awards:
2005
Fiction
Tu by Patricia Grace (Penguin Books) Winner Deutz Medal for Fiction or Poetry and Fiction category winner
Mansfield C K Stead Runner up
Tarzan Presley Nigel Cox Runner up
History
Poetry
Biography
Reference & Anthology
Lifestyle & Contemporary Culture
Environment
Illustrative
Readers' Choice Award
Best first book awards:
NZSA Hubert Church Best First Book Award for Fiction: My Real Life and Other Stories Julian Novitz,(Vintage) Winner
NZSA Jessie Mackay Best First Book Award for Poetry: Clung Sonja Yelich, (Auckland University Press) Winner
NZSA E.H. McCormick Best First Book Award for Non-Fiction: Ghost Dance Douglas Wright, (Penguin Books) Winner
2004
Fiction
History
Poetry
Biography
Mason by Rachel Barrowman Winner
Reference & Anthology
Lifestyle & Contemporary Culture
Environment
Illustrative
Readers' Choice Award
A.W. Reed Award for Contribution to New Zealand Literature
New Zealand Society of Authors Best First Book Awards:
NZSA Hubert Church Best First Book Award for Fiction: Bloom by Kelly Ana Morey Winner 
NZSA Jessie Mackay Best First Book Award for Poetry: The Adulterer's Bible by Cliff Fell Winner 
NZSA E.H. McCormick Best First Book Award for Non-Fiction: Tai Tokerau Whakairo Rakau by Dr Deidre Brown Winner
2003
Fiction
History
Poetry
Playing God Glenn Colquhoun Winner and Winner of the Readers' Choice Award
Biography
Reference & Anthology
Lifestyle & Contemporary Culture
Environment
Illustrative
New Zealand Society of Authors Best First Book Awards:
NZSA Hubert Church Best First Book Award for Fiction: Queen of Beauty Paula Morris Winner
NZSA Jessie Mackay Best First Book Award for Poetry: Feeding the dogs Kay McKenzie Cooke Winner
NZSA E.H. McCormick Best First Book Award for Non-Fiction: The Year of the Horse Sam Mahon Winner 
2002
Fiction
History
Poetry
Biography
Reference & Anthology
Lifestyle
Environment
Illustrative
Honour Award
A W Reed Lifetime Achievement Award
New Zealand Society of Authors Best First Book Awards:
NZSA Hubert Church Best First Book Award for Fiction: Stonedogs Craig Marriner Winner
NZSA Jessie Mackay Best First Book Award for Poetry: Husk Chris Price Winner
NZSA E.H. McCormick Best First Book Award for Non-Fiction: Fool's Paradise Steve Braunias Winner
2001
Fiction
History and Biography
Poetry
Lifestyle
Fresh Julie Biuso, photography by Ian Batchelor Winner 
Environment
Illustrative Arts
Readers' Choice Aware
A W Reed Lifetime Achievement Award
New Zealand Society of Authors Best First Book Awards:
NZSA Hubert Church Best First Book Award for Fiction: Emerald budgies Karyn Hay Winner
NZSA Jessie Mackay Best First Book Award for Poetry: Animals indoors Stephanie de Montalk Winner
NZSA E.H. McCormick Best First Book Award for Non-Fiction: Pukaki: a comet returns Paul Tapsell Winner
2000
Fiction
History and Biography
Poetry
Lifestyle
Environment
Illustrative Arts
A W Reed Lifetime Achievement Award
New Zealand Society of Authors Best First Book Awards:
1999
Fiction
The vintner's luck Elizabeth Knox Winner, Deutz Medal for Fiction or Poetry and Readers' Choice Award
History and Biography
Poetry
Leisure and Lifestyle
Natural Heritage
Illustrative Arts
New Zealand Society of Authors Best First Book Awards:
1998
Fiction
Live bodies Maurice Gee Winner, Deutz Medal for Fiction or Poetry
History and Biography
Poetry
Leisure and Lifestyle
Natural Heritage
Illustrative Arts
New Zealand Society of Authors Best First Book Awards:
1997
Fiction
Cultural Heritage
Poetry
Leisure and Lifestyle
Natural Heritage
Illustrative Arts
Honour Award
Best First Book Awards: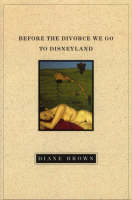 1996
Fiction
Cultural Heritage
Poetry
Leisure and Lifestyle
Cook! Michael Lee-Richards Winner 
Natural Heritage
Illustrative Arts
Honour Award