17 March is Saint Patrick's Day. It is the day when Irish communities around the world celebrate their culture with music, dancing, parades, and traditional food and drink.
See more information on St Patrick's Day for kids.
Search our resources
Ireland and things Irish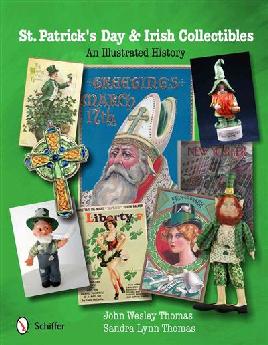 Christchurch Irish Society
The local society is a useful source of information on Irish groups, culture and events.
New Zealand Consulate General of Ireland
All things Irish in New Zealand – events, Irish cultural groups etc. and information for Irish people living in New Zealand.
The history of St Patrick's Day
The History Channel has collected material on the history of St Patrick's Day on its website.
St Patrick
from the online Catholic Encyclopedia: New Advent.
Saint Patrick
More information, links and references at Wikipedia.
Shamrocks and shenanigans
A set of St Patrick's Day images from DigitalNZ.