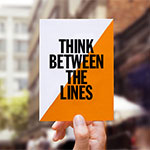 Christchurch City Libraries connected you with the Auckland Writers and Readers Festival 2013 held from 15-19 May at the Aotea Centre, The Edge, in Auckland.
It's an opportunity to share in a festival of ideas and literature — New Zealand's largest literary event.
Our Festival coverage
A team of library staff — Rachel Huston, Robyn Stewart, Jane Keenan, and Donna Robertson — covered the festival.
We published interviews, reports on each day's activities, and photos:
Follow the festival
Writers
Authors who attended the 2013 Auckland Writers and Readers Festival included:
New Zealand authors at the Festival include:
A sampler of Festival reads
Our page on literary events and festivals.