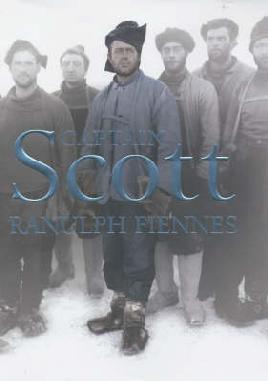 Christchurch has many links with Antarctica, both modern and historic. This November sees the 105th anniversary of the ill-fated Terra Nova expedition sailing from Lyttelton. Led by Captain Robert Falcon Scott and officially known as the British Antarctic Expedition, the expedition ended in disaster when the polar party perished on their way back from the South Pole, having discovered that Roald Amundsen's Norwegian party had made it there before them.
Scott and his men had spent some time in Lyttelton and Christchurch before setting sail on the last leg of their sea voyage from the UK. Scott first came to the region in 1901 when he also used Lyttelton as last port of call on his way to Antarctica. This was the British National Antarctic Expedition, also known as the Discovery expedition.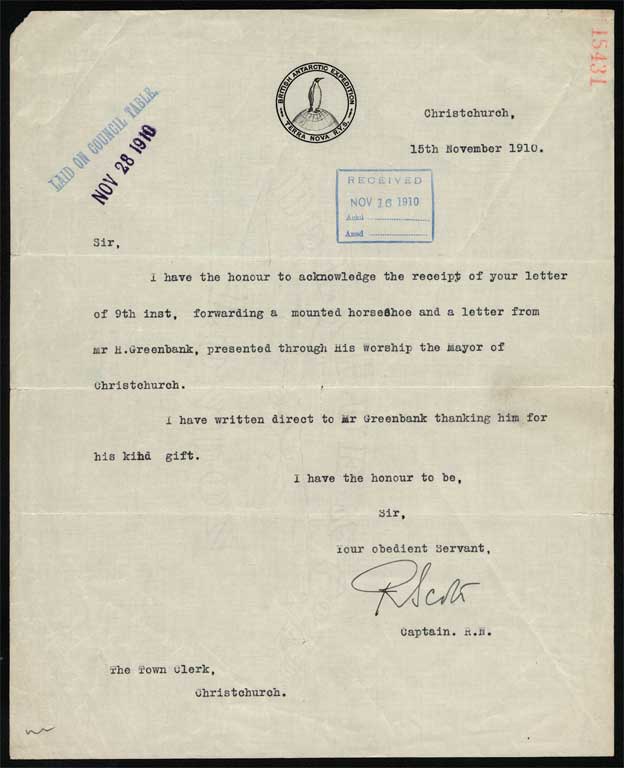 Our digital collection includes a couple of nice mementos of these two expeditions, which highlight the Christchurch connection. On both occasions the people of Christchurch gave a gift to the expedition - firstly some sheep and secondly a mounted horseshoe. Scott wrote thank you letters to the town clerk and these are now part of the library's archives collection and have been digitised.
For everything you could ever want to know about Antarctica, take a look at the extensive links on our Antarctica web page.
Find out about the Antarctic Heritage Trust's quest to restore the historic Ross Island huts of Scott, Shackleton and others