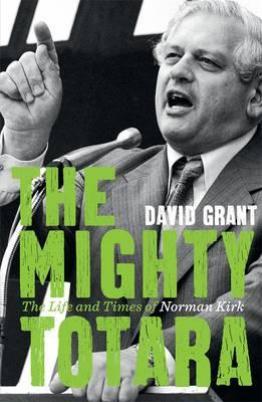 A big man in every sense, Norman Kirk was Prime Minister of New Zealand from 1972 to 1974, and leader of the New Zealand Labour Party from 1965 to 1974. He  died on 31 August 1974 and I would like to pay homage and possibly introduce him to another generation of Kiwis.
It's not a very long period to be Prime Minister and be remembered with such affection and respect by so many and that in part explains the man. He was raised by parents in the Salvation Army and extremely conscious of social injustice and a tireless worker for the downtrodden.
In 1943 aged 20 he joined the Labour Party in Kaiapoi, North Canterbury. By this time the poor student had held down numerous jobs and was already married to Ruth Miller. The young couple bought a piece of land in Kaiapoi but due to a lack of funds and building materials being in short supply post-war, Norm built the bricks and then he built the house. All this time he was working at the Firestone factory in Papanui and cycling to Kaiapoi, doing a stint on the house and home again.
All the while he was pursuing a political career and again by sheer hard work he led a Labour team to victory in the Kaiapoi local body elections and became the youngest Mayor in New Zealand at the age of 30, also being leader of the first Labour Council in Kaiapoi.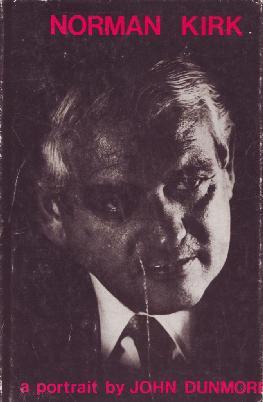 In 1954 Norm Kirk stood for Labour in the Hurunui electorate, increasing Labour's numbers but failed to win the seat. In November 1957 after a physically energetic (door knocking) campaign he won the seat of Lyttelton for Labour, becoming a Member of Parliament in opposition. He held this seat until 1969 when he transferred to the electorate of Sydenham.
It wasn't until January 1958 that he resigned as Mayor of Kaiapoi and the family (Norm and Ruth had 3 sons and 2 daughters) moved to Christchurch.  The work involved in being Mayor of a town outside Christchurch and the sitting MP of another electorate altogether must have been such hard work, especially for such a man as large as he had become. Partly because of his bulk and a childhood illness his health was never really good but still he worked hard for his beliefs.
Between 1960 and 1965 Big Norm progressed in the Labour Party, and with the backing of several large trade unions he was elected Vice President in 1963 and by December 1965 he was elected Leader of the Parliamentary Labour Party.  None of this without hard work and proving himself the right man for the job and a brilliant debater using his bulk and stentorian voice to his advantage.
On 25th November 1972, Labour won the election with a 23 seat majority.  The campaign was Norm's campaign. The conservative newspaper The Dominion bestowed its 'Man of the Year' prize on him for 'outstanding personal potential for leadership'.  Quite a coup!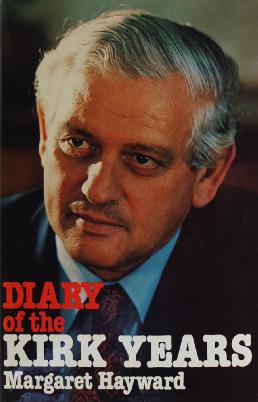 Norman Kirk took a stand: The South African team wanting to tour New Zealand in April 1973  were not racially integrated and the Kirk government refused visas. Pressure was applied to the French to stop testing nuclear weapons in the Pacific, this failed so a frigate was sent to the test area 'to provide a focus for international opinion against the tests'. This was an activist government the like of which had not been seen in New Zealand for 40 years.
Ever the hard worker, Kirk pushed himself during the two years of his prime ministership, travelling and attending conferences desperate to achieve what his government had promised, all despite suffering with problematic varicose veins, breathing difficulties, blood clots, weight issues and stress. By 1974 the world economy was slowing and oil prices rising and Kirk opposed abortion and homosexual law reform both of which were gaining more recognition with the public. His government's popularity was waning, but he still had a big personal loyal following.  His health deteriorated further and he was finally persuaded to go to hospital and died of congestive cardiac failure and thromboembolic pulmonary heart disease on Saturday 31 August 1974 aged 51.
There was an enormous outpouring of grief nationally. He had gone before he could truly achieve what we all believed he was capable of. I had voted with proper consideration for the first time during the election of 1972 and felt we had lost a great leader, one not likely to be seen for a long while.  Labour went on to lose the 1975 election to Robert Muldoon's National government.
Norman Kirk summed up his and the Labour government's political philosophy as 'a social programme which will promote the housing of our people, protect their health, and ensure full employment and equal opportunity for all'. What a man and what ideals.
More about Norman Kirk