This year Te Wiki o Te Reo Māori (Māori Language Week) is on from 10 to 16 Mahuru (September).
The theme for this year's Māori Language Week is -
Kia kaha te reo Māori - Let's make the Māori language strong
Join in with Ngā Kete Wānanga o Ōtautahi (Christchurch City Libraries) and our efforts to strengthen te reo Māori. 
Te Wiki o te Reo Māori events at the library
We'll be celebrating Te Wiki o Te Reo Māori with a range of events taking place during te wiki.
For kids/whānau
During te wiki our normal Wā Kōrero (Storytime) sessions for preschoolers will have added stories and songs in te reo Māori.
We'll be having a couple of Ngā Pakiwaitara (bilingual storytimes) sessions with even more te reo, delivered by Whaea Rochelle from our Ngā Ratonga Māori team.
And our wharewhare (housie) event at Linwood Library, 3.30-4.30pm Thursday 13 September is perfect for the whole whānau to join in with.
Kapa haka
If you enjoy some waiata (and why wouldn't you?) head along to one of the kapa haka performances by local tamariki that we'll be hosting during the week.
Court Theatre in the Shelves
As part of New Zealand Theatre Month, during September actors from the Court Theatre will read extracts from their favourite Kiwi plays - including a very special Māori Language Week performance which will take place on Thursday, 13 September at Upper Riccarton Library at 10.30am, and at South Library at 3.30pm.
After their readings, the performers will tell you why they're drawn to the piece they perform, what it is to be a theatre practitioner in this country and answer any questions you might have. So, come along to see the best Kiwi theatre amongst the shelves at your local library.
Te Reo Māori at the library
Our māu e tuku (self issue) machines will display in te Reo Māori as their default option for Te Wiki o te Reo Māori.  Ask our friendly staff if you need some assistance.
Or learn a new kupu (word) by reading our bilingual library signs or even just learn to say the Māori name of your local library.
Practise your reo at a library café
Order your drink of choice in te reo Māori at any of the cafés in our libraries (South, Upper Riccarton and Te Hāpua: Halswell Centre) or at The Kitchen café on the first floor of the Christchurch City Council building on Hereford Street and from 10 to 16 September you'll get an extra sweet treat to go with your drink. Need help with how to place your cafe order in te reo? 
Want to know how to order kawhe? https://t.co/eLxIWAFYjE #kiaoratereo #tereo #twotrm17 #mlw17 pic.twitter.com/rhut5lWehW

— Taura Whiri (@reomaori) August 31, 2017
Find Te Reo Māori resources at the library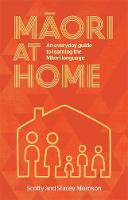 There are many resources available for anyone wanting to strengthen their te reo Māori knowledge, for both adults and children. 
In our catalogue
We've also made lists of modern classic picture books in Te Reo Māori and Māori stories for older children.
Some other places you might like to try include:
If you know of other resources, events or initiatives in Ōtautahi to help people celebrate Te Wiki o Te Reo Māori, please feel free to let us know about them in the comments below.