Information about individual politicians and those who interacted with the government through royal commissions, petitions and patents in New Zealand in the 19th and early 20th century.
On this page
Politicians
There were two houses of parliament between 1853 and 1951: the upper house, the Legislative Council (appointed), and the lower house, the House of Representatives (elected).
General
has information on parliamentarians and cabinet ministers. Earlier editions were published in 1913, 1925, 1950 and 1969.
Published at irregular intervals from 1908 until 1991.
Published from 1992 onwards. Latest edition is 2001.
Members of Parliament's (MPs) speeches are recorded. There may be a farewell speech from a retiring MP or a eulogy for an MP who has died.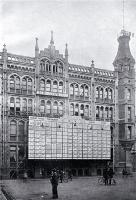 Check the catalogue under the subject headings:
19th century politicians
20th century politicians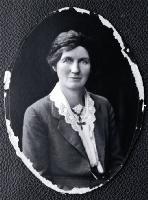 Women politicians
Check the catalogue under the subject heading:
Royal commissions and commissions of inquiry
Witnesses who gave evidence to commissions and committees, 1858-1935: an index: reported in the Appendices to the Journals of the House of Representatives.

Entries are alphabetical by surname of witness in this microfiche resource. Biographical detail and personal opinion can sometimes be found in witnesses' statements to commissions.
Petitions to parliament
Local government
Useful for finding Christchurch mayors or councillors. Includes the dates when they held office.
Listed on the Christchurch City Council website.
Tuakiri | Identity, Level 2, Tūranga holds a card index of portraits of prominent Christchurch citizens. This includes photographs of mayors and councillors published in newspapers or held by the Council.
Try the following subject headings:
The census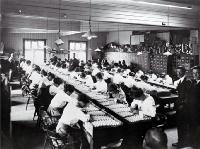 From the 1850s the government has undertaken a nation-wide census. Unlike the 19th century English census which contains records for individual households, the New Zealand census contains purely statistical information and no information on individuals.
Information survives about Auckland and New Plymouth individuals and the land they occupied in 1845 as a census was taken for these areas. Auckland City Libraries provides online access to the Auckland Police Census 1842-46 as part of their History and Genealogy database collection. A census was also taken of individuals in Nelson in 1845 and 1849. Archives New Zealand, Wellington hold these and later census records.
New Zealand patents
D. Hampton, & A. Tunnicliffe, New Zealand patents, 1860-1890: an index to applications by New Zealand residents

Based on material published in the Appendices to the journals of the House of Representatives and the New Zealand Gazette.
For further information, check the catalogue under the following headings: