Find out who invented it (and when) with our lists of inventions:
We compiled these lists using our eResources.
Find more information
We have lots of electronic resources that can help you find out about inventions: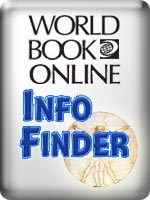 World Book Online Info Finder is the school student version of the World Book encyclopaedia. It has information about a wide variety of technologies and inventors. it includes research tools, diagrams, videos and interactive maps.
World of Invention provides a reference of well-known and lesser-known inventions and inventors from the Industrial Revolution to the present. Over 1000 entries about inventors that may have been overlooked in the past, as well as the usual names.
All of these are in our e-resources - It's free, and all you need is your library card number and password / PIN.
If you can't find the answer here we suggest trying the books located at 608 in the Dewey sequence at your local library, or search our catalogue for inventors or inventions to see what is available around our libraries.