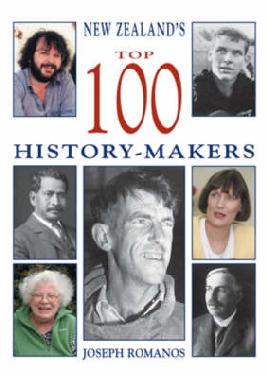 Colin Murdoch was born on 6 February 1929 in Christchurch. Despite his dyslexia, he had a natural affinity for chemistry and mechanics. After leaving St Andrews College he trained as a pharmacist.
He moved to Timaru in 1954 to establish a pharmacy and in 1957 married Marilyn Tregenza. They had three sons and a daughter. He soon found that his pharmacy training was also required by non-human patients, and added veteraniarian to his resumé.
Colin Murdoch died 4 May 2008 aged 79, from a cancer first diagnosed in 1991.
Major inventions
Colin Murdoch held patents on more than 40 inventions including:
The sterile prefilled disposable hypodermic syringe
People became cross-infected by the re-use of hypodermic syringes. Colin got the idea for the syringe from looking at at a fountain pen. The first patent was awarded in 1956. Health department people told him that the idea was ahead of its time. Murdoch's invention is now used by millions every day in hospitals and clinics around the world.
Tranquilising dart gun
The dart gun and automatic syringe projectiles were developed in the 1950s, the first patent being awarded in 1959. Murdoch established a company, Paxarms, in Timaru to manufacture and export various dart guns around the world. He also experimented with the various drugs used in the projectiles to find those which would tranquilise the animal with least risk.
Silent burglar and fire alarm
Patents for a silent burglar alarm, electrical wiring system and heat detection cells for fire were filed in 1966. The system initiated a phone call to a police or other number. Although never put into production many modern fire / burgular alarms work on the same principle.
Child-proof bottle cap
Murdoch's design was based on the lack of strength and co-ordination in young fingers and he even had a version that would enable disabled adults to open the bottle.
Awards and recognitions
1975: Governor General's Export Award for the Sterile Prefilled Disposable Hypodermic Syringe.
1976: Honoured at the World Inventors' Fair in Brussels for his child-proof bottle cap design.
1999: Named as one of the 100 most influential people in the South Pacific by Time magazine.
2000: Made an Officer of the New Zealand Order of Merit for his services to inventing.
2007: featured in a series of New Zealand Post stamps, 'Clever Kiwis', celebrating five inventors.
Sources
Search our catalogue for information about Colin Murdoch.
'Clever Kiwi' inventor dies, Timaru Herald, 5 May 2008, Stuff.com
Timaru inventor had world impact, The Press, 2008 May 10, p. D19
John Keast, Patent genius, The Press, 2000 July 8, Weekend p. 5
"Colin Murdoch." Gale Biography in Context. Detroit: Gale, 2007 Use at a library or enter your library card & password / PIN.