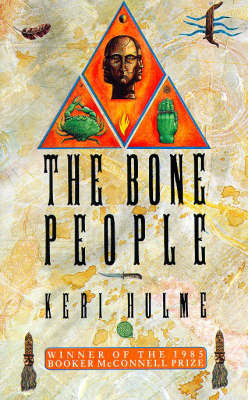 Poet, short story writer and novelist Keri Hulme won huge acclaim when her novel The bone people, was awarded the prestigious Booker Prize in 1985, the year in which she was writer in residence at the University of Canterbury. Keri died on Monday 27 December 2021 at her home in Waimate, South Canterbury.
Early life
Keri Hulme was of Kāi Tahu and Kāti Māmoe descent. Born in Christchurch, the eldest of six children, Keri Hulme was educated at North Brighton Primary and Aranui High Schools. She relished telling stories and a sunporch in the family home was turned into a study in which, from the age of 12, she wrote poems and stories, some of which appeared in school magazines. She chose to work in the Motueka tobacco fields instead of going to University and did all sorts of jobs while wrestling with the development of her talent.
The bone people
Hulme recalls dreaming about a mute child with strange green eyes. She mused about the vision and eventually developed the character of Simon Peter, a key figure in her extraordinary novel, which was rewritten numerous times before its publication. It combined reality with dreams, Māori and European values, simplicity with complexity, realism with the supernatural, mystery and enchantment.
The novel spoke directly to many New Zealanders with its vision of a society regenerated by the adoption of Māori values and spirituality. It was described as a masterpiece, as powerful as anything encountered in literature. Joy Cowley wrote:
Keri Hulme sat in our skulls while she wrote this work … she has given us - us.
Some English critics found her novel baffling, one even described it as unreadable, comments negated by sales that exceeded a million.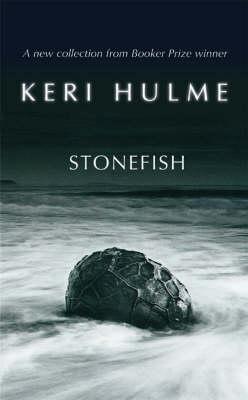 Hulme's first collection of poems, The Silences Between (Moeraki Conversations) was published in 1982. Her homage to Moeraki ('my turangawaewae') and Okarito was published in Homeplaces (1989) and another collection of poems Strands was published in 1992. Her most recent collection of short stories is Stonefish (2004).
Her 1986 novella Te Kaihau/The Windeater was included in Nine New Zealand Novellas, published in 2005.
More about Keri Hulme
Tributes
Keri Hulme, titan of NZ literature and the country's first Booker Prize winner, has died Lee Kenny, Stuff, 28 December 2021
An icon who showed what was possible': Literary world's sadness at Keri Hulme's death Lee Kenny, Stuff, 28 December 2021

A very very sad day at Spiral Collectives. We'd love to hear your memories of Keri! Here are some of ours!

— Marian Evans (@7R4SM) December 28, 2021
"For us, it was her efforts and sort of reconnecting our whānau with our whakapapa Māori, with our Kāi Tahu roots, with our whenua, that's been the greatest gift that she's given us and it's a long-lasting legacy that we're all intensely proud of."https://t.co/ViEY9tXYv4

— RNZ Te Ao Māori (@RNZTeAoMaori) December 28, 2021
'The Bone People' - one of my all-time favourite books. Booker-winner 1985 but the critics were dismissive; she didn't belong to their literary club. It was an outsider story told by an outsider in an outsider way. So long, Keri Hulme, you inspired me. https://t.co/SZLdovE6xp pic.twitter.com/geST87pOXA

— Bernardine Evaristo (@BernardineEvari) December 28, 2021
I read The Bone People over & over as a teenager, trying to understand its secrets. I know it is thanks to the enchantment of books like Keri's that I started to write. Moe mai rā e te rangatira https://t.co/JZSP7yGoLe

— Tina Makereti (@TinaMakereti) December 28, 2021
Saddened to hear of Hulme's passing.

She mapped the subconscious of Aotearoa in art exposing many issues manifesting on an individual level as linked to colonial alienation before the dots were joined in our discussions.

Our thoughts are with her whānau. https://t.co/bev88EvXMm

— Ali Ikram (@AliIkram) December 28, 2021
— Philip Matthews (@secondzeit) December 28, 2021
Sources