Kia ora, I'm a Children's Librarian here with some great recommended reads for kids!
2019 children's titles to get excited about:
Recommended reads of 2018
Inspired by Rebel Girls comes a similar book celebrating inspiring New Zealand women... 
Go Girl : A Storybook of Epic New Zealand Women compiled by Barbara Else "is a collection of true stories about New Zealand women who have done extraordinary things. They strove for their goals. They weren't afraid to step up or speak out. They blazed a trail for others to follow. This book was written to show that YOU can join them! Just some of the amazing women whose stories you will find in this book are Dame Whina Cooper, Janet Frame, Farah Palmer, Lucy Lawless, Kate Sheppard, Nancy Wake, Sophie Pascoe, Margaret Mahy, Lydia Ko, Merata Mita, Lorde, Rita Angus, Te Puea Herangi - and many more. This is a book that should be on the beside table of every Kiwi girl, from age seven to one hundred and seven."
To be honest, there is a such a surge in publishing of titles like Rebel Girls (eg. Girls Who Rocked the World) that my young daughter can't take me trying to foist yet another one upon her. She has rejected any more attempts by me to feminise her reading or try to empower her as a female because, she says, her favourite cuddly teddy bear is a boy and he is getting left out. So there you go. So with that in mind, check out Stories for Boys Who Dare to Be Different - finally something about boys akin to all the empowering books for girls currently being published telling succinct true stories about inspiring people. New Zealand's own Taika Waititi is in here alongside David Attenborough and Dynamo. Full page illustrations. My son and I have discovered a lot of people we've never hard of and researching their background - be it rap stars or Native American Indians Memoirs, Graphic Novels, Humour, Contemporary New Zealand Fiction, Music, Motherhood and more - My Completed List of Adult Literature - Recommended Reads!
---
Choice children's books
Overall

My Top Picks of Children's Books of 2017 - by month
Best Board Books and Picture Books of 2017
My Top Read-Aloud Picture Books of 2016
Favourite Illustrators 
Impressive Interactive Books and Wordless Wonders
Bugs - ibook Augmented Reality book (with free downloadable app for apple or android). Make creepy crawlies come to life, climb on your hand and supersize them. There's bees, praying mantis, cockroach, spider and more but my favourites: The world's largest butterfly flying, the (Hercules) beetles battling and there's even a New Zealand weta in here! Kid-tested - all ages will be wowed by this Digital Magic book!
Wild - This latest addition to the fabulous Photicular series of chunky sized books features 8 endangered animals in action: moving images of tigers licking, gorillas picking, elephants splashing and pandas gnashing. An engaging way to learn about nature.
Small Wonders  I love this wordless book of miniature photography that reimagines the ordinary world! So clever! Although not officially a children's book, your child will enjoy these images... Check out Tanaka' s Instagram page and his website for more fantastical scenes with model figurines and ordinary household items, food and office supplies.
The Forest by Riccardo Bozzi  An allegorical view of human life as an exploratory journey through an ancient forest. Here, sensory experience and the textures of the material world are rendered through die-cuts, embossing, cutouts, and two gatefolds. A beautifully considered work. Visually stunning metaphorical meditation on life, using the forest as a representation of new birth to mature growth and the cycle of life. The watercolour forest is sumptuous and subtle embossing impressive. An incredible and quietly profound book highly recommended for all ages, children and adults alike.
Books with Spunk
Recent books on similar themes - older fiction and young adult reads.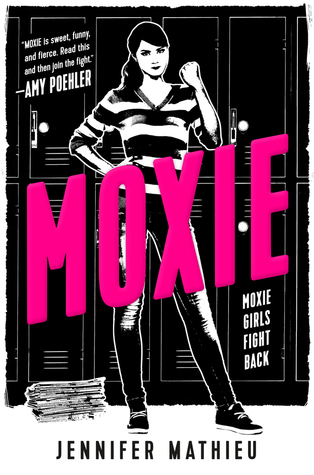 The First Rule of Punk
I was coincidentally reading this book around the same time as seeing the new Pixar movie Coco - the both feature a young musical Mexican trying to be true to themselves, despite family disapproval, and both come to a head with an important talent show on the Day of the Dead, showcasing not just their music but determination to find their 'voice'. In The First Rule of Punk, Malu struggles: both to fit in as a punk at a new school after being forced to move cities and culturally, to embrace her Mexican heritage despite being a half-caste (she hates cilantro). Her Spanish falters despite having a 'SuperMexican' for a mother. Her new classmates call her a 'co-co' - like a coconut: brown on the outside, white on the inside, hence the name of the band Malu forms, the Co-Cos. What does it look like to be in touch with with one's culture and what does it really mean to be punk? A fair helping Spanish language and cultural information deepen this coming of age story. There's also lots of cool zine-like vignettes throughout the book to both express her feelings and disseminate cultural history. 
Moxie by Jennifer Mathieu. "Vivian Carter is fed up with a high school administration that thinks the football team can do no wrong. Fed up with sexist dress codes, hallway harassment, and gross comments from guys during class. But most of all, Viv is fed up with always following the rules. Her mom was a tough-as-nails, punk rock Riot Grrrl in the '90s, and now Viv takes a page from her mother's past and creates a feminist zine that she distributes anonymously to her classmates. She's just blowing off steam, but what she has started is nothing short of a girl revolution."
This Beats Perfect A contemporary young adult novel about finding your voice. There's music, social media and girl duets with boy. The title's a play on words and the 2 main characters, striving musicians, are held back by a fear of failure not too dissimilar to the author's own life experiences. Author Rebecca Denton grew up as a teen in Dunedin in the early 90s, heavily influenced by the kiwi music scene and went on to work in the music industry - it shows through the novel, which includes a playlist. A warm-hearted light holiday read for me that hit the spot for re-imagining my own youth, if framed by today's globally connected technology. It compelled me to get in touch with the author and interview her about the musical and creative influences for this story. You can read our interview here.
---
My area of reading passion and knowledge is around: