Christchurch City Libraries lists literary prize winners and links to catalogue searches, but we may not hold copies of all titles mentioned.
Every year we nominate a book for the Dublin Literary Award.
The Dublin Literary Award is the largest and most international prize of its kind. It is presented annually for a novel written in English or translated into English. The Award is sponsored by Dublin City Council, the municipal government of Dublin, and administered by Dublin City Public Libraries. The Award aims to promote excellence in world literature. Nominations are submitted by library systems in major cities throughout the world. The Dublin Literary Award is worth €100,000 to the winner. If the book has been translated the author receives €75,000 and the translator received €25,000. The award was launched on 7 April 1995.
See more literary prize winners.
2023
The shortlist was announced 28 March 2023. The winner was announced on 26 May 2023. 
Our nomination for 2023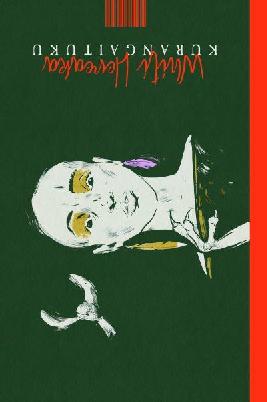 Kurangaituku by Whiti Hereaka, published by Huia Publishers
 On the face of it, it is simply the retelling of the legend but it is so much more than this. It is about the power of our own voice to tell our story. It is about the importance of story to ourselves and our culture and the destructive nature of someone else telling or supplanting our story eg colonisation. An amazing, thought-provoking, beautifully lyrical work.
 'Do you see what their stories have done?...They have made monsters of us both'. 
2022
The winner was announced 23 May 2022.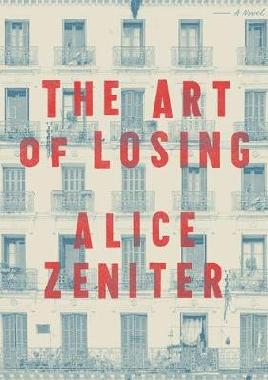 The Art of Losing Alice Zeniter, Translated from the French by Frank Wynne Winner
Read more on the Dublin Literary Award website
The Death of Vivek Oji Akwaeke Emezi
Read more on the Dublin Literary Award website
Remote Sympathy Catherine Chidgey
Read more on the Dublin Literary Award website
At Night All Blood is Black David Diop, translated from the French by Anna Moschovakis
Read more on the Dublin Literary Award website
Noopiming: The Cure for White Ladies Leanne Betasamosake Simpson
Read more on the Dublin Literary Award website
The Art of Losing Alice Zeniter, Translated from the French by Frank Wynne
Read more on the Dublin Literary Award website
The Art of Falling Danielle McLaughlin
Read more on the Dublin Literary Award website
2021
Kia ora from Tūranga, Christchurch City, New Zealand!

Many thanks to Mike from @ChristchurchLib who reviews their nomination for the 2021 #DubLitAward, Auē by Becky Manawatu.

?SHORTLIST ANNOUNCED @ 00:01am on Thurs, 25 March?@IrelandinNZ @MakaroPress @dubcilib @ILFDublin pic.twitter.com/Puz2IVEdzp

— Dublin Literary Award (@DublinLitAward) March 24, 2021
2020
2019
2018
2017
2016
2015
2014
2013
2012
2011
2010
2009
2008
2007
2006
2005
2004
2003
2002
2001
2000
1999
1998
1997
1996