READiscover your local park for Parks Week with a book treasure hunt. Parks Week events in Christchurch include a Nature Play Challenge, pop-up nature play space at the Christchurch Botanic Gardens, Messy Mud Nature play at Bottle Lake Forest Park, and more fun stuff.
Five book-filled 'treasure boxes' have been hidden in five parks near five libraries. Plus, a special one hidden in the roof gardens at Tūranga.
Grab the maps from any participating library, or download a print version. Follow the map to find the treasure boxes, use the secret code to unlock the book treasures, then enjoy a good read in the great outdoors.
Find each secret location using the maps on the back.
Use the code on the map to unlock the treasure box.
Read and discover your local park then fill in the logbook to go in the draw to WIN a book.
Put all the books back in the box and lock it away for the next person to discover and enjoy.
Download the READiscover your local park flyer [10.3MB PDF]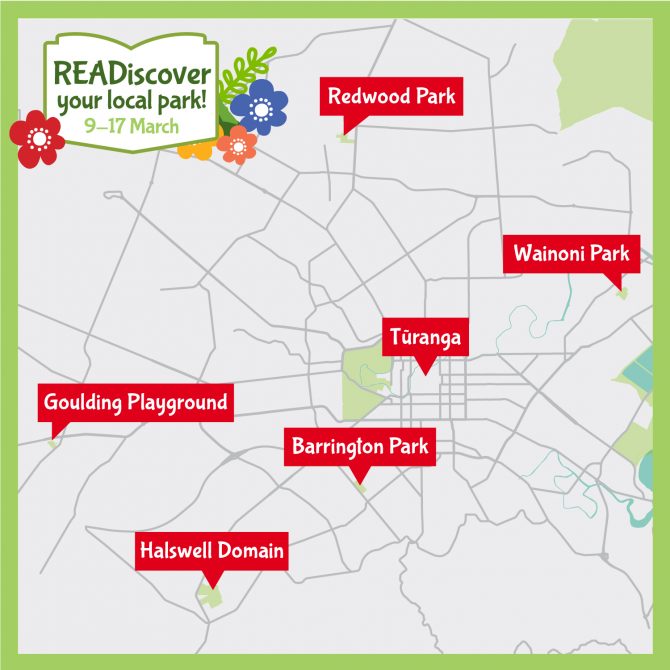 Come along to a special storytime session in the great outdoors!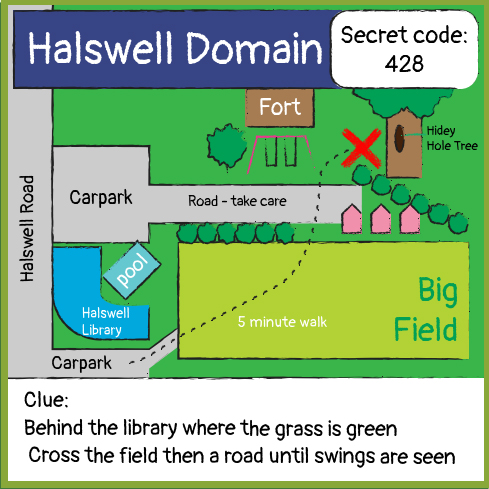 Parks Week 2019
Parks Week is an annual celebration of the role that parks play in keeping our communities and natural environment healthy. Celebrate parks with a week of events designed to get people out of their living rooms and enjoying the outdoors. Parks Week events include: