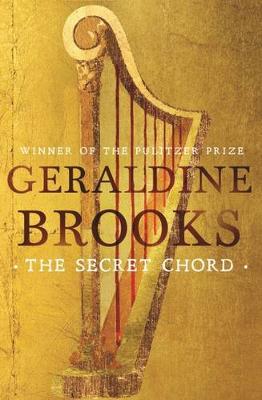 When Geraldine Brooks won the Pulitzer Prize for her first novel March in 2006, she had no idea that her book was even up for consideration. At home with her eight year old son, painting figurines, she did not even believe the first caller. Her little boy answered the door when a florist delivery came and said: "Mummy can't come now, she is having a Pulitzer Surprise!"
And last night in Christchurch at a WORD Christchurch event, The People of the Book were out in full force to hear Pulitzer prizewinning author Geraldine Brooks chat about writing and her most recent novel The Secret Chord. There - in Rangi Ruru's beautiful new theatre - sat a petite, young Geraldine Brooks and her interviewer, Morrin Rout (wearing it must be said, distractingly eye-catching brick pattern tights). Let the excitement begin!
Geraldine Brooks and Morrin Rout were fab tonight! Sorry to those who missed out. pic.twitter.com/yPRwBMgpW4

— WORDChristchurch (@WORDChCh) November 18, 2015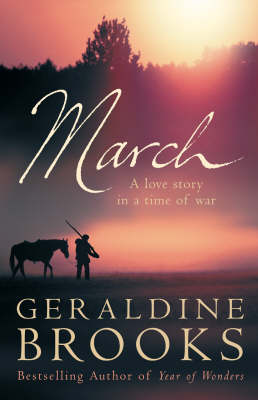 Geraldine was originally a journalist who worked in the Australasian Bureau of The Wall Street Journal - a job which taught her that you can't write around what you don't know. She admitted to a New Zealand connection for her front page story on our research into Climate Change and Methane Gases - with its catchy title: The Farting Sheep Story.
When she talks about writing, Brooks several times made mention of finding the void in a theme and filling it:
Historical fiction works best when you have some blanks to fill. The trick is to let the story tell you what you need to know.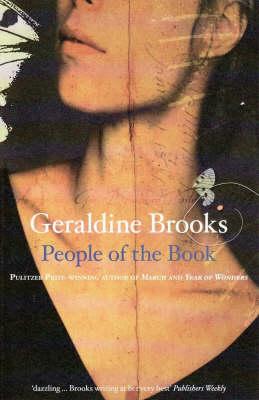 The viewpoints of different women is often the way for Brooks to get a fresh view on an old story that we think we know. It is still so true that you can get to powerful men through the women in their lives and she ranks an afternoon tea with Ayatollah Khomeini's wife Khadijeh as one of the most remarkable afternoons of her life.
On her latest book The Secret Chord, she said her interest became piqued when her son asked for classical harp lessons (she'd been hoping for the recorder) and that David appealed to her as a character because every single thing that life can fling at you seemed to happen to him. She was particularly interested in how women affected David and how they wielded power in subtle ways.
Best of all Geraldine Brooks would slot right into any one of my book groups, her reading tastes are so similar. She is currently enjoying The Chimes by Anna Smaill (2015 Man Booker Prize longlist); thinks that the best book she has ever read is Gilead by Marilynne Robinson (who won the Pulitzer Prize the year before her in 2005); is a big admirer of Hilary Mantel and can't wait for her next book and (Geraldine was born in Sydney) she admires Tim Winton's writing as well.
I'd had an evening of minor mishaps prior to this event: a near miss at the restaurant where I was to meet my colleague (we sat waiting for one another in different parts of the venue). Then we held up the signing queue trying to get my photograph taken with this wonderful author - in the end the photo was out of focus. In the confusion, Geraldine misheard and signed the wrong name in the book. It took time for her to draw flowers over the mistake and insert the correct name (that copy is now valuable!). Finally I lost my car keys and had what felt like the entire theatre in an upheaval helping me look for them. You'd be forgiven for thinking "I wish I'd also gone to hear Geraldine Brooks - just not with them!"
But, I drove home on a high - so happy to be in the car, moving through my mundane surroundings to my precious home, and all the time thinking: I have met a Pulitzer Prize winner. I am so fortunate.
We have Geraldine Brooks' works in book, eBook, and eAudiobook format.
You can also listen to Geraldine talk about The Secret Chord on RadioNZ.