It's too early to say that Speaking Proud was my favourite WORD session, since it's the first I've attended so far, but for now it is. First time I've been back in the COCA gallery since 2010 (for shame!) and it was filled with cool, talented young people with great hair. I was as impressed by the local poets as I was by international writers David Levithan and Ivan E. Coyote. I highly recommend attending their other sessions this weekend, and also supporting the amazing work of Q-topia, Canterbury's local LGBTQIA+ youth organisation.
Isla Martin (master of words):
the thing is, I know God

and she doesn't want us to clap our hands together in prayer,

she wants us to clap and keep clapping for every one of us still fighting and still here
Sophie Rea (funny, heartfelt):
If I ever have a daughter, I will dress her in rainbows.

Later when she's older I'll let her pull her wardrobe apart

and let her decide what to wear herself

and she'll go to kindy in stripes and spots,

pastels and glitter, superhero masks and fairy wings

if she wants.

She'll go to kindy in cut-off jeans and sneakers, monster truck t-shirts

or pink dresses and clip-on earrings or a mixture of it all

if she wants.

(I will make sure she is warm.)
Kimberley Holmes (tongue in cheek and heart in mouth):
Should I cut off my hair, be a better stereotype

do I owe you, be a better warning of what I happen to be

which team I play?

I'm not some teen boy's party trick.

I wasn't playing a game.
David Levithan, reading from Two Boys Kissing:
Love is so painful, how could you ever wish it on anybody?

And love is so essential, how could you ever stand in its way?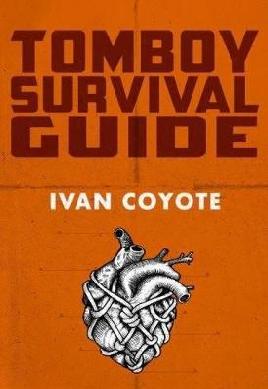 Ivan E. Coyote, reading from their upcoming book:
I'd have these panic dreams about boys waiting under the backless wooden stairs that led into the portable trailer next to the school where my kindergarten class was held.

I'd have these sweaty, fear-stained dreams of laughing boys looking up my skirt and I couldn't even kick them properly, because have you ever tried to do a high kick in a long dress? The harder, the higher you kick the faster your one raised leg pulls the other leg out from under you, hot tears on my cheek, my bare thigh all torn up by the gravel and I am quite sure I know many people, even in this room tonight who have perfected a technique to account for the high kick in a long dress phenomenon. But I never did.
If you're upset you missed out on these great words, don't despair! Sophie Rea, David Levithan and Ivan E. Coyote are speaking at a number of other events this weekend, listed below. I look forward to seeing you there.
Find books in our collection by:
WORD Christchurch