Access to a readers advisory service which answers the question - what do I read next?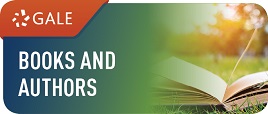 Key features
Books & Authors allows people of all ages to search for new reading material. Users can search by:
Author: from Virgil to Patricia Cornwell;
Title and Series;
Genre: from apocalyptic horror to wagon train westerns and coming of age romances;
Book awards and best sellers;
Who, What, When, Where: browse by character, subject, location and time period;
"Read alikes": creates a visual list of similar titles to your favorite book.
Use at a library or enter your library card & password/PIN
More information
Books and Authors contains a growing list of more than 146,000 titles to choose from for your next read. All books are recommended by librarians and media experts or are featured on bestseller and book award lists. Over 54,000 authors are represented via biographies and other resources such as book reviews from the New York Times, Book list and Publishers Weekly.
My Reading Room feature allows you to create reading and search lists if you have ended up with too many books! You can add your own reviews to the system, and link to social networks such as del.icio.us, Newsvine, furl, and digg.