New Zealand's Queen of Romance
Essie Summers wrote 55 romance novels, selling more than 19 million copies in 105 countries and published in 25 languages. Her novels focused on romance and family life with touches of adventure and humour and her winning formula earned her the loyalty of millions of readers.
Essie was born in Christchurch, New Zealand, to Edwin and Ethel Summers on July 24, 1912. She died in Taradale, Hawkes Bay on August 27 1998, at the age of 86.
Essie Summers' biography
Essie was born a year to the day after her parents left for New Zealand, in Linwood, Christchurch. At four years old, out of sheer cussedness, she started at North Linwood Primary School. She survived the 1918 influenza epidemic and at 12 years left primary school to go to the Christchurch Technical College. At the time New Zealand was entering the Depression, and when she left college she got job at the Londontown Drapers instead of pursuing the career in teaching that she desired.
Sshe worked in the fashion industry for Miss Sparkes Ltd until 1939 when she married a Presbyterian minister, the Rev. W. G. Flett. She had met her husband, Bill Flett, when she was 13 but it was another 13 years before she became interested in him romantically. He eventually proposed by a letter; not recognising the handwriting, she flicked to the last page to see who had written it and spotted his proposal in the final paragraph.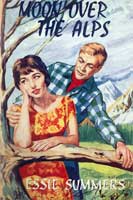 A six-week courtship by mail ensued until Bill was able to come to Christchurch and they ratified their engagement beneath the moon at Scarborough. The Second World War broke out that September and they were married the following May at the Oxford Terrace Baptist Church. Bill and Essie honeymooned on Banks Peninsula.
Essie and Bill moved to a manse in Ashburton, where their son William was born, then to Wanganui where Elizabeth, their daughter was born. After changing to the Presbyterian ministry, they went to Dunedin. Essie found the Dunedin manse too damp and was afflicted with fibrositis, so they moved to Weston (four miles out of Oamaru in North Otago). They spent many years in Weston before moving north to Rakaia, where Essie wrote her first novel. In 1958 they returned to Dunedin where they bought a house. Essie and Bill eventually retired to Napier in 1976.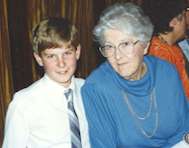 Her travels around New Zealand, and later the world, provided Essie with settings and plot ideas. Many of her readers have travelled to New Zealand to see for themselves the places she describes. In the tourist season it was a regular occurrence that someone would turn up wanting to meet her and this could put great demands on her time. Nevertheless she loved that her books brought people to her homeland and enjoyed meeting her readers.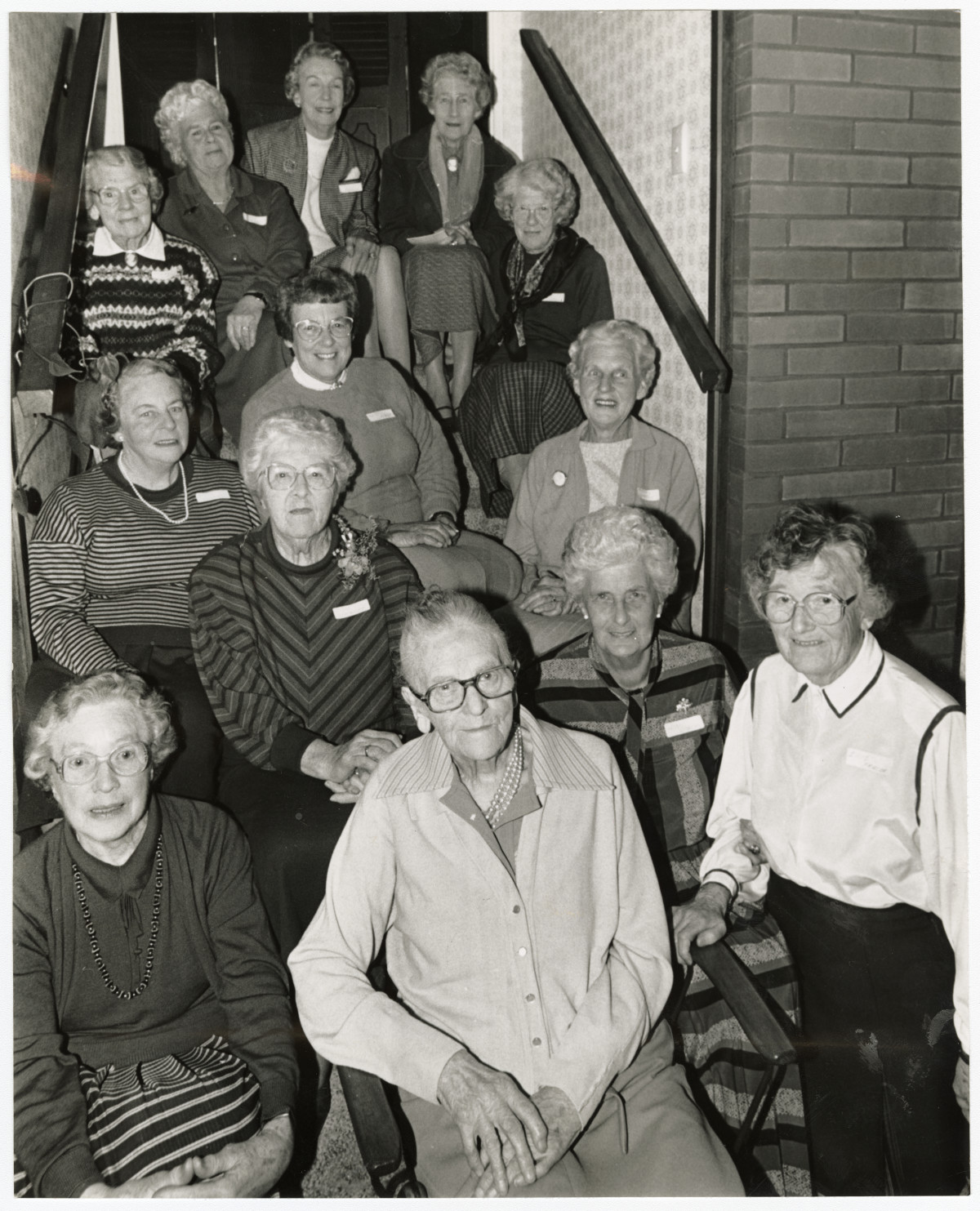 Her Writing Career
Essie knew that she was destined to be a writer when her teacher read Anne of Green Gables to her class. She started writing verses and short stories when she was eight and never really stopped. She had her first piece accepted when she was eighteen, a poem titled Gypsy Heart, for which she received eight and sixpence from the Australian Woman's Mirror. After this success she continued to submit poems, short stories and articles to magazines and newspapers with mixed results, but learning all the while.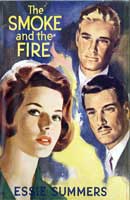 After her marriage Essie kept submitting short pieces to various publications both within New Zealand and overseas. Eventually she became a weekly columnist, under the pen-name Tamsin, for the Timaru Herald. After six years she became jaded with it and when she admitted this to her husband he encouraged her to start seriously writing a novel. He reminded her that she had resolved to have a novel published before she was 45 and that that time was drawing close. New Zealand inheritance was accepted in 1956 and was published by Mills and Boon in 1957, the day after her 45th birthday.
Essie usually wrote two books a year — her publisher would have taken three but she felt that both her work and marriage would suffer. She wrote 52 novels for Mills and Boon until High country governess in 1987. Mills and Boon were then beginning to look for steamier stories and Essie had long wanted to write down her family's stories. She also wrote an autobiography: The Essie Summers Story which was published in 1974. She went on to publish four more romances between 1993 and 1997. Her last book was Design for Life, published by Severn Books.
Essie's writing style
Essie bought a typewriter after her first poem was accepted, but always did much of her work in long-hand. She would jot down notes and clippings at all times and her children later took great delight in going through her old jumblebooks. She was also a stickler for accuracy and admitted that she was always offended by a mistake that she once made out of sheer carelessness.
Essie said she found the first 80 pages the hardest, and that they were often the ones that received the most revision. She worked methodically: setting dates down first, writing the rough and then giving herself a week's break so that she could come back to it with a fresh perspective. She would give herself a good three-month break between writing novels which she used for her jottings and note gathering.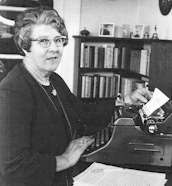 She was always very encouraging to new writers and said that just because only three books in a thousand are accepted, new writers shouldn't despair. It took her four years and eight novels until she was really making a living at it — and many years of writing before that.
Essie believed in romance, but she didn't like mushiness. She used humour to lighten her romances. It was her style to leave her heroines at the bedroom door: her novels are not as steamy as more modern romances and they tend to be longer with more characters than is currently the trend. Her heroines usually have careers of some sort, either by choice or necessity, and the stories often involve adventure. It was this combination of romance, adventure, humour and description of New Zealand's stunning scenery that made Essie Summers the reigning Queen of Romance until her death in 1998.
Essie remembered
The Essie Summers Retirement Village in Sydenham is named after Essie. Each Ryman retirement village is named after a Kiwi or Aussie trailblazer. 
The Canterbury Branch of the New Zealand Society of Authors, with generous assistance from the Community Trust, laid 32 writers' plaques in various parts of Christchurch to make The Christchurch Writers' Trail.
She especially loved the Worcester Street bridge where her plaque lies.
On Saturday 8 May 2021 an official unveiling ceremony was held for an Essie Summers plaque on Dunedin's Writers' Walk.  The occasion was an important part of the Dunedin Writers & Readers Festival 2021.The plaque is located in the Octagon at the base of the Robert Burns statue.
Great to see Essie Summers's shiny new plaque on the Writers' Walk in Dunedin's Octagon. Pioneering Romance novelist with sales that contemporary Dunedin writers can only dream about (well, except when Prof @valmcdermid is in residence @CissOtago!?) pic.twitter.com/Vao2z1u1tq

— Liam McIlvanney (@LiamMcIlvanney) December 15, 2021
Sources
Photographs with permission of Hazard Press and Mrs E. L. Jack.
More about Essie Summers