Internationally-renowned crime writer Dame Ngaio Marsh is one of Canterbury's most famous authors. She was also a highly respected theatre director with the University of Canterbury Drama Society.
Early life
Born Edith Ngaio Marsh in Fendalton on 23 April 1895, she lived with her family in a rented house on Carlton Mill Road until she was 10. Her father, a clerk, built a house (Marton Cottage) at Cashmere which they moved to in 1906. This was her home for the rest of her life, although she spent significant periods in England. From 1910 Ngaio attended St Margaret's Girls' School, referring to it as Miss Ross's school.
The following is an extract from her autobiography: Black Beech and Honeydew.
Ours was a small house. There was a lawn in front and an orchard behind. To me they were extensive but I don't suppose they amounted to more than a quarter of an acre… From the branches of a Wellingtonia I looked south across rooftops and gardens to a plantation of oaks with a river flowing through it where we kept our rowing-boat. 1
Across the land in a very big house (The home of Arthur E.G. Rhodes, "Te Koraha", now part of Rangi Ruru School) with a long drive, a lodge at the gates, a horse-paddock, carriages and gigs, a motor, grooms, servants and a nanny, lived a boy and girl with whom I loved to play when my mother visited there…
The Duke and Duchess of York (afterwards King George V and Queen Mary) came to stay at this house. I remember being lifted on a high evergreen fence to watch my friend's uncle wire-jumping his horse for the Duke's entertainment and I remember my parents making ready for a royal reception. 2
Queen of crime
Marsh attended Canterbury College School of Arts and a career as an artist or professional actress seemed to offer fulfilment. But while she loved the stage, she also devoted her energies to becoming a writer of crime fiction and in the 1930s was crowned as one of the Queens of Crime alongside such figures as Agatha Christie and Dorothy L. Sayers.
She published 32 novels in London, Boston and New York as well as a number of essays, plays and one enigmatic autobiography, Black Beech and Honeydew (1966). Her crime novels began with A Man Lay Dead in 1934 and finished with Light Thickens in 1982. Four of her novels had New Zealand settings including Died in the Wool (1944) which was set in Canterbury.
Her skill as a novelist led her admirers to assert that she reigned supreme for excellence of style and characterisation. Newsweek defined her novels as the best whodunnits ever written. The New York Times called her New Zealand's best-known literary figure. Dame Ngaio rather played down crime fiction, but sometimes she asserted its worth. It is a form that can command our aesthetic approval, she noted and said that it is, by its nature, shapely.
Theatre director
Marsh divided her time between England and New Zealand. In 1942 she became involved with the Canterbury University College Drama Society.
Charismatic, distinctive and domineering, she made an impact on young writers, editors, and especially aspiring young actors. Mervyn Thompson found her a tall, terrifying woman in black, whose writing was glib as the nib of a Conway Stewart. Then he praised her for nurturing the gifts of youthful actors and writers.
Bruce Mason praised her as den-mother to a horde of the talented young for more than 40 years. It was a golden age for drama in the city. Her last production with the students was A Midsummer Night's Dream in 1969, starring Sam Neill.
Honours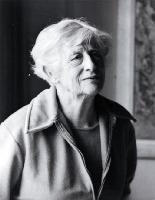 Canterbury University named a new theatre after her and on 2 June 1967 she directed Twelfth Night for the inaugural performance.
She was also awarded an honourary D.Litt. by the university. Other honours included an MBE (Member of the British Empire) followed by Dame Commander.
Dame Ngaio was legendary and had a long and illustrious career. She passed away on 18 February 1982.
Her home in Cashmere is now a museum.
Educational resources
Download:
Find more
More on Ngaio Marsh
Footnotes
1. Ngaio Marsh, Black beech and honeydew: an autobiography, Boston: Little, Brown, 1965. p12
2. Ngaio Marsh, Black beech and honeydew: an autobiography, Boston: Little, Brown, 1965. p36-37
Sources