Opened in 1927 as a cabaret and social hall, The Winter Garden was a sparkling venue in the Christchurch social scene. Originally a dance studio, the building was refitted for its opening with a sprung floor in the ballroom and the addition of a supper room and kitchen. The original décor was deep maroon suede, and there was a large mural depicting nymphs in a sylvan (forest) setting.
Debutantes and revelers
In the 1940s, 50s and 60s it was used for debutante balls. Debutantes were presented individually by their fathers before a first father-and-daughter Grand March (or later, a waltz) followed by a "grand curtsey," en mass, prior to the recreational part of the ball (an English colonial tradition).
Not only a place of white ball gowns, white gloves and dinner suits, it was also a popular venue for 21st parties to "move on" to after the official party at home (or in a hall) ended, with bookable alcoves available for groups of revelers. Due to six-o'clock closing of alcohol sales at the time, it was not uncommon for partygoers to arrive with small bottles of sherry or Pimms concealed under gowns, capes or jackets. A cabaret was held every Saturday night. Parties could book alcove seating.
Designers and Royalty
In the 1960s The Press reported it was remodelled in a most delicate pink and the décor updated. The Sapphire Room was added in that year. It had a slatted red-pine roof, rich red carpet, white pendant lights, a new kitchen of grey formica, and a 'battery' of gas ovens.
Caterers P. Burke and Co, who also owned the Bush Inn and provided refreshments at race meetings ran the venue. During this time the venue boasted a 12-piece band - including drums, piano, saxophone, and clarinet. The band dressed in blue, Bermuda-style tuxedos.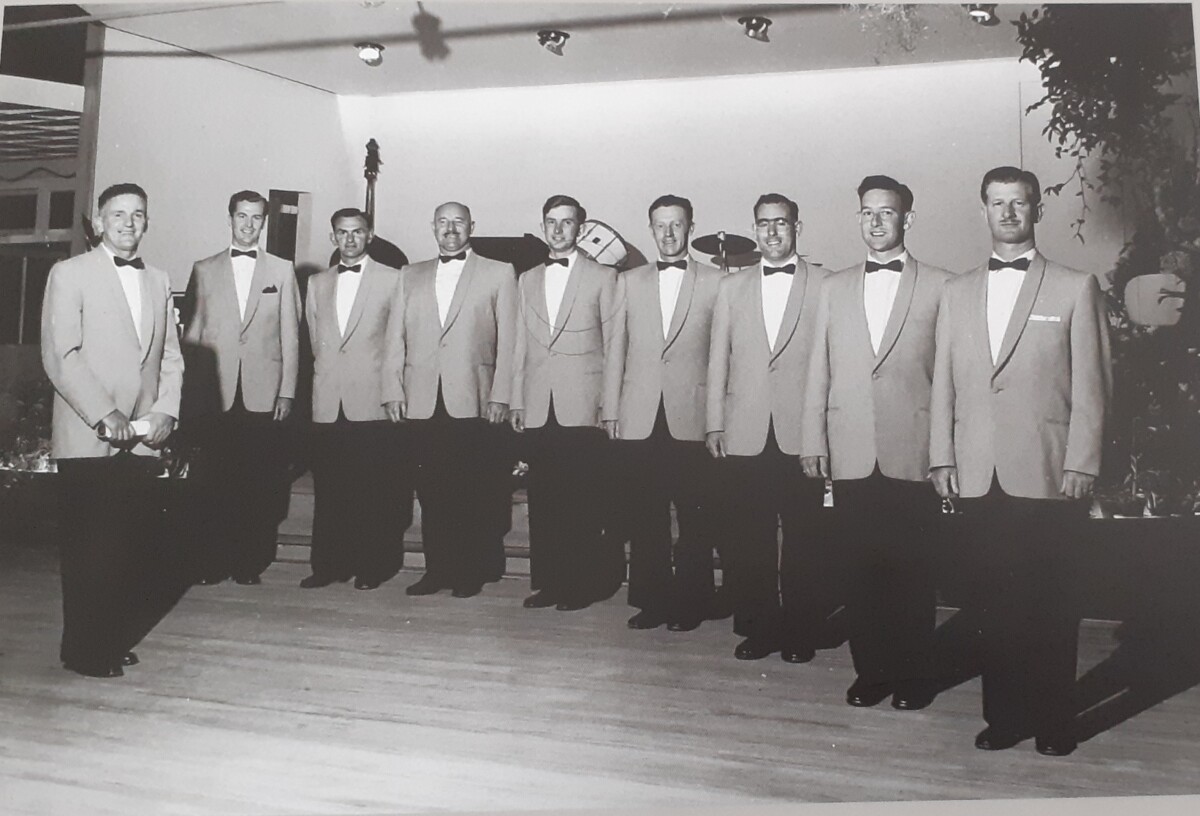 It was also a centre for fashion and bridal shows. Christchurch-made clothes were paraded to music arranged by Doug Caldwell and choreographed by Philip Chatfield. Models included New Zealand's then Rose of Tralee, Paula Ryan.
The Winter Gardens also hosted a royal visit when a state dinner for Queen Elizabeth II and Prince Phillip was held there on 17 February 1963.
The Media Club and the Trade Union Centre
The Winter Garden struggled as interest in social ballroom dancing declined. In 1984 the venue was bought by Lion Breweries, which had acquired Burke's Caterers. Later in the year it was sold to the Trade Union Centre (Canterbury) Limited for approximately $500,000.
The trade union centre leased some of the building to the Media Club, and the other half of the building was demolished for car parking. There was a massive public auction of effects in June 1988. The Media Club was frequently a venue for live music and events. The Trade Union Centre was built on the corner of Madras and Armagh Streets.
Post earthquakes of 2010/2011
The Trade Union Centre was demolished in 2011 as a result of damage from the 2010-2011 Canterbury earthquake sequence. The Media Club's part of the building, including a room which still retained the Winter Garden's opulent décor, was also demolished at this time.
Do you remember this venue?
Do you have memories of going to events or gigs at this venue? We'd like you to share your stories so that we can add to our archive of stories about the development of Christchurch's music scene. Email us with your story.
Find out more