What constitutes a family or whanau can be different for different people. While for most of us, our 'family' may be more traditional - parents, children, extended family, some families or communities can be a collection of like-minded people. Intentional communities are groups of people who decide to join together to live as a group for the benefits of mutual support in day to day living or to promote a specific set of values or beliefs. These communities usually comprise at least 5 or 6 people who are not family or blood relatives.
There's a popular misconception that alternative communities are either cults or given to "free love" - shared sexual practices. Occasionally, one or two such communities around the world make the news, either because of a sensational story or because there has been an abuse of human rights. In reality the vast majority of intentional communities live by values and practices only marginally different, if at all, from the societies around them. These communities rely upon trust, respect and shared governance to maintain a lifestyle that uses less resources but delivers a lifestyle that can be very rich, stimulating and spiritually fulfilling.
There are estimated to be 50-100 intentional communities in NZ. Many of those founded in the "commune" period of the early seventies continue to exist, most in rural areas of New Zealand and these have been joined in recent years by eco-village projects.
Historical Information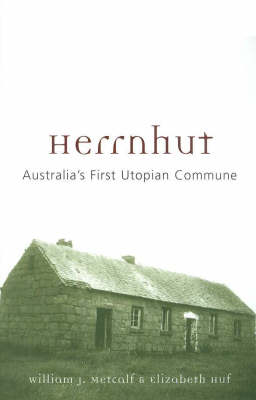 Many of the early intentional communities in the 19th century were religiously inspired. Often these were created by immigrants from central Europe and Russia, moving to escape persecution to the new world (USA, Canada, Australia etc). They sought to practice and preserve their special form of living and worship by creating inclusive communities usually in rural areas. Among those well known (and still in existence) are communities of the Amish, the Mennonites, and the Hutterites, mainly in the USA.
In New Zealand, a few brief attempts to form 19th century religious communities quickly foundered, but Herrnhut, founded by an unusual but charismatic German preacher, survived many decades in Australia. Herrnhut : Australia's first utopian commune is written by Dr Bill Metcalf who is a leading figure in communal studies. He is based in Brisbane University and has studied all sorts of community living situations for almost three decades. His understanding of community dynamics makes this a rich and unusual history.
Canterbury's alternative communities
An introduction to alternative communities, past and present, in Canterbury.
Christchurch has been home over the years to a surprisingly large number of alternative or "intentional communities" that is a group of people living together to follow a specific way of life.
Professor "Bicky" Bickerton's "Federative Home", Wainoni, was an early example. Bicky was the first professor of chemistry at Canterbury College (the forerunner of the University of Canterbury). He built a large house in what is now the suburb of Wainoni and established a co-operative community which he hoped would model a new form of society.The community began in 1896 and ended in 1903. Up to 30 people, mostly Bickerton's extended family, lived there. Families could have their own separate residences but there were common facilities such as kitchen, laundry, dining and reception rooms.
Christchurch has been home to a number of religious communities. An interesting example was Sister Pauline O'Reagan and the Sisters of Mercy in Aranui. In the 1973 Sister Pauline resigned her position as principal of Villa Maria College and with Sister Teresa O'Connor and Sister Helen Goggin went to live in a state house in Aranui. Their goal was to live and work in the community and "to try to be good neighbours and to do everything we could to build up neighbourliness all around us." Current examples of monastic religious communities in Christchurch are the Catholic Carmelite Monastery in Lincoln Road where a community of nuns lead a life of contemplation and prayer and the Anglican Community of the Sacred Name which also follows a life of prayer. The community occupies a historic convent building on Barbadoes Street where they maintain a peaceful inner city garden and host retreats.
Further afield have been Camp David at Waipara and the Cust Community of Neville Cooper, popularly known as the "Cooperites". Camp David was established at Waipara in the 1970s and the sect flourished under its' leader David Metcalf (who his followers believed was the Messiah) until his death in 1989. The Camp David sect finally collapsed in the mid 1990s and following protracted legal action the Camp has been wound up and sold. The Cooperites were founded in the 1960s by Neville Cooper (now known as Hopeful Christian). Their community was initially called the Cust Christian Community. They have now moved to the West Coast in 1993 where they established a community at Haupiri called Gloriavale. They follow what would be considered conservative Christian philosophies.
A number of urban cooperative living communities have been established in Christchurch including Chippenham (and the related Mansfield community). Chippenham has been in existence for over 30 years and is located in the historic Chippenham Lodge house. Creekside in St Albans is a long running cohousing community and the Peterborough Street Community Living Project is a community associated with Piko Wholefoods. It was founded with the aim of enabling people to live, work and grow their own food in an urban community.
Resources about Living in Community
Our online resources:
Although the news section is no longer actively maintained this continues to advertise notices and has links to various New Zealand eco-village style communities, to related projects and to articles about community living and environmentally sustainable lifestyles.
A United States based organisation but carries contact information for communities all over the world, including New Zealand. These include religious and spiritual communities, political and philosophical communities, and co-operative communities (where people just enjoy living together as an end in itself) as well as eco-villages and communities with a strong environmental orientation.
Their objective is to promote the ecovillage concept as a practical environmentally and socially responsible alternative to land settlement and resource use. One of their many methods of dissemination of information is through the running of educational courses at Crystal Waters Permaculture Village, in Australia.
Web resources:
Website of the Carmelite Monastery in Christchurch.
Brief video clip of the leader of Camp David, Douglas Metcalf, explaining his beliefs. From Te Ara, the Encyclopedia of New Zealand.
Browse the resources in our libraries:
The author and photographer travelled around New Zealand in the early seventies staying at various "communes". This was a period when many young people broke away from their parents' values, and the conformity and consumerism of the fifties and early sixties and set out to create an alternative way of living. Often this included buying cheap land in rural areas and self building creative and unusual houses. "A Hard Won Freedom" captures some these early alternative life-style communities and the mood of the era in a personalised journalistic style. A large number of the fairly raw and idealistic communities Jones visited continue to survive, now well established and comfortable.

Living in utopia : New Zealand's intentional communities Lucy Sargisson and Lyman Tower Sargent

By far the most far reaching study ever done of intentional communities in New Zealand was carried out over two or three years between 1998 and 2001. The authors, Dr Lucy Sargisson (Nottingham University) and Dr Lyman Tower Sargent (Missouri University) both span decades in their studies of communal living - past and present - and "utopian studies" (how people try to create alternate worlds). Lucy spent months travelling from community to community and interviewing residents in depth and the various themes explored are well supported by quotations from these interviews. The book is orientated to academic studies, but very human and accessible to the general reader and includes the best existing history of communities in New Zealand.

Utopianz : a guide to intentional communities & communal living in Aotearoa New Zealand edited by Ruth Greenaway, Leith McMurray, David Colyer

This directory includes details about visiting and joining intentional communities in New Zealand and includes self-supplied details for about 27 such communities. Includes a wide range of communities, including eco-villages, urban communities and religious communities.

Professor Bickerton's Wainoni Timothy Baker

The history of Professor Bickerton's home and pleasure gardens in the Wainoni area of Christchurch.
This section includes information and reviews provided by Dave Welch who has lived in a Christchurch intentional community for over 17 years. He previously edited 'Chip'N'Away', a newsletter distributed to over 60 intentional communities around NZ.