Bill Manhire is one of New Zealand's leading poets and writers. Bill is a mentor to New Zealand writers, founding the International Institute of Modern Letters at Victoria University. He was New Zealand Poet Laureate for 1997-99 and is the driving force behind several anthologies of New Zealand poetry,
Bill will be appearing at two events for this week's WORD Christchurch Writers and Readers Festival  - The Perfect Short Story and The Power of Poetry.
Selected Poems (2012) showcases Bill's latest contribution to poetry, while his connection with the Antarctic's fragile and brutal nature is revisited in the fascinating collective Dispatches from Continent Seven (2016) and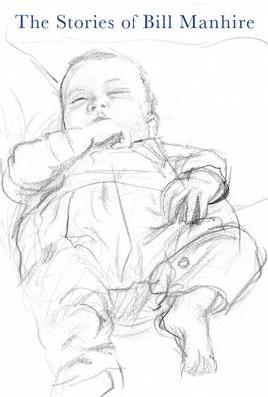 The Stories of Bill Manhire . The collection brings together The Stories from The New Land : A Picture Book (1990), South Pacific (1994), Songs of My Life (1996),  The Brain of Katherine Mansfield (1988) and one of my favourites, Under the Influence (2003); a charming memoir of growing up in pubs in the South Island.
Such a versatile writer, Bill has contributed to a delightful work for children, The Curioseum: a collection of writers' impressions of Museum of New Zealand Te Papa Tongarewa. Bill's work has been put to music by Norman Meehan and Hannah Griffin in Small Holes in the Silence, and with artist Anne Noble in These Rough Notes.
Find more works by Bill Manhire in our collection.