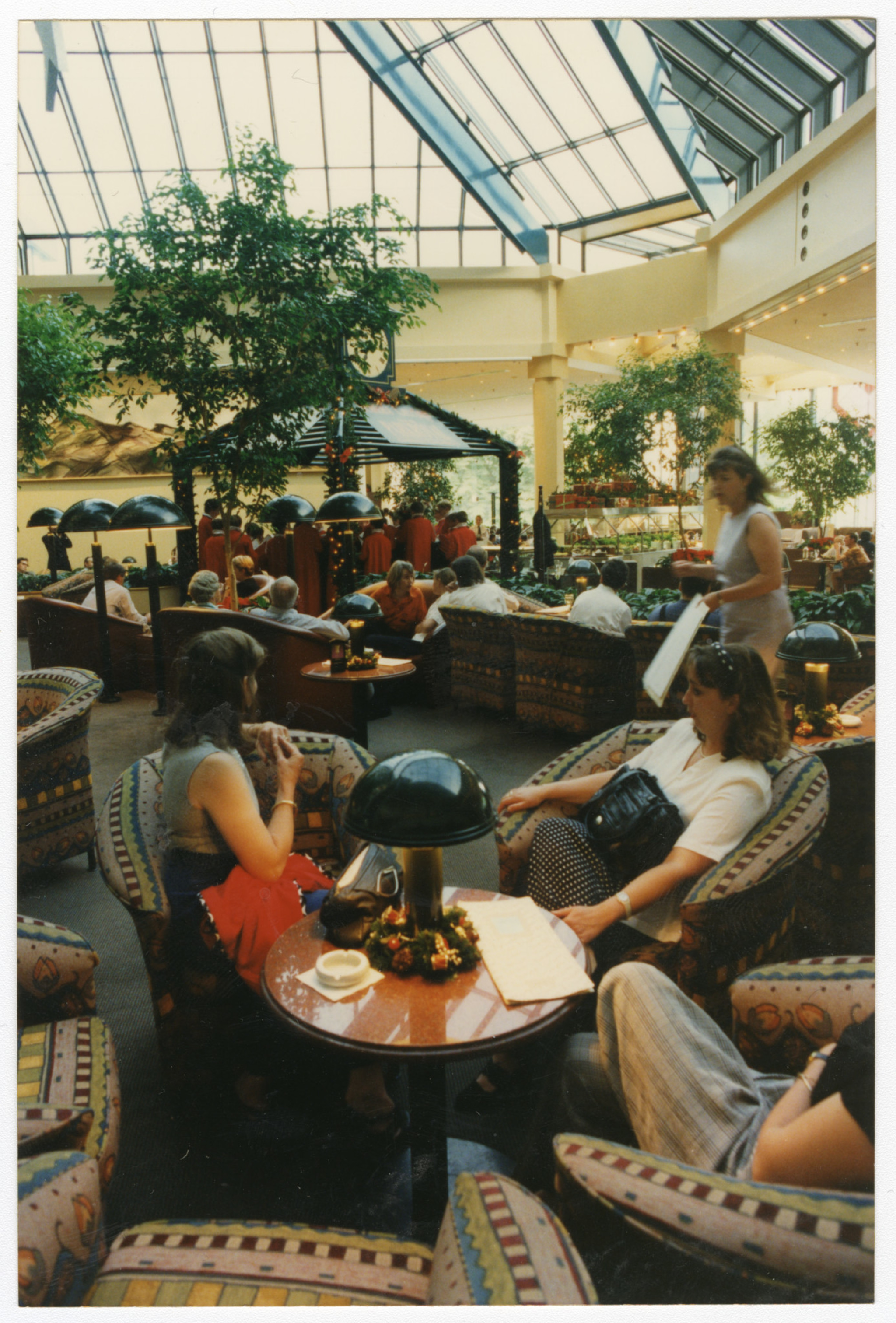 Interior of the atrium café within the Park Royal Hotel at Christmas time. Customers are shown seated in the café listening to a group of choir boys singing in the background. Circa 1990s.
The hotel later became known as the Crowne Plaza. It was demolished in 2012 after being damaged by the 2011 Christchurch earthquake.
Do you have any photographs of the Crowne Plaza (Park Royal Hotel)? If so, feel free to contribute to our collection.
The Discovery Wall is a large interactive exhibition which allows several people to simultaneously explore images and stories of the history of the people and places of Christchurch. It is viewable on the ground floor of Tūranga, 60 Cathedral Square, Christchurch, New Zealand. Images displayed on the Wall can also be found on the Discovery Wall website.