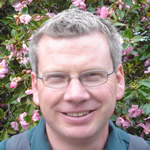 In the world of gardening, it always helps to have an expert opinion. We spoke to Richard Poole, Assistant Grounds Co-ordinator and Collections Curator at the Botanic Gardens, about winter gardening in 2011.
He backgrounds his work at the Gardens, and gives some helpful winter gardening tips, as well as telling us who his favourite garden designer is.
Working at the Botanic Gardens
As a collection curator I look after, maintain and develop a number of plant collections at the Botanic Gardens. I look after the Heritage Rose Garden, Woodland Garden, Daffodil Woodland, part of the Asiatic collection and a rhododendron collection. The curators look after maintenance of the collections, labelling and record keeping of the collections and also adding to the collections with new plants. As the assistant grounds co-ordinator my duties are more administrative. Another part of this role that takes up a lot of time is co-ordinating our trainee programme.
We have five trainees at any one time at the gardens and in the three years they are with us they study with the Open Polytechnic of NZ to gain the National Certificate in Horticulture. I monitor their progress, order units, do performance reviews with them and organise our internal training programme.
I have always been a gardener or involved in horticulture in some way for the last 24 years.
Winter gardening
In a typical winter there is a range of vegetables you can grow. Cabbage, cauliflower and other brassicas can be planted in late autumn, early winter. Broad beans can be planted up until mid-May and then planted again from late August. Garlic can be planted from the shortest day onwards to mid August. Onions can be sown from late winter and shallot bulbs can also be planted at this time.
Winter roses are one of the plants of winter, flowering in the middle of winter onwards to spring. There are a range of winter flowering shrubs. Winter sweet would be one of the most popular. Its sweet scent warming the bleakest winter day. Witch hazel, Daphne, Camellia, starting with the sasanqua cultivars in Autumn going through to the early flowering japonica cultivars. Ericas give good colour over winter, but be careful to plant ones suitable for your garden. European Ericas are best for cold frosty gardens and the South African specimens are more suitable for more mild parts of Christchurch. Proteas are also suitable for more mild areas, and gardens where perfect drainage and acid soil are available.
A good way to see a range of winter flowering plants is to take a stroll around the gardens over the winter months to see what's flowering.
Preparing for spring
In the vegetable garden soil preparation is important. It's a good time to add compost to the soil so its ready to go in the spring. Digging soil and leaving it to let the winter frosts and rain soak in will give you a good friable soil come spring. Also planting a winter crop such as mustard, lupins, oats or broad beans and then digging them into the soil will add plenty of organic matter to the soil. These techniques are important in looking after the soil, providing it with minerals and humus to enable good crops to be grown.
Roses need winter care too. Spraying to clean up over wintering pest and diseases is important for the health of the roses for the following season. All seasons oil, copper spray and super sulphur are typically used. Around the rose plants care should be taken to remove old rose leaves etc as these can also harbour pests. Late winter is also a good time to mulch the rose bed.
General work in the winter garden is about cleaning up from the autumn and getting things ready for the coming seasons.
Help for beginners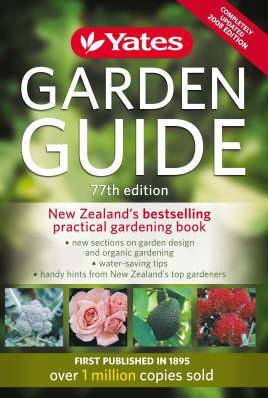 One of the best books for beginners is the Yates Garden Guide. This book provides so much information on so many aspects of gardening. It really invaluable for any gardener, from novice to professional. It has been around for years and has been updated many times. One good thing about it is that it is a New Zealand reference so there is no confusion about seasons that you can get from northern hemisphere books.
There are a lot of gardening books around but for more experienced gardeners you would probably be looking at specific books about particular plants or topics. There is a wealth of coffee table gardening books, nice to look at when it rains but worth very little in terms of practical gardening.
On garden design
The Botanic Gardens is very well designed. I think my favourite garden designer would be from many years ago. Alfred Buxton was an early nurseryman and garden designer in Canterbury who designed many large Canterbury gardens. What I liked about the work he did was mostly that these gardens were well designed in a particular style but also were about plants and the enjoyment of plants for themselves. Today's garden designs have a tendency I think to use plants as furniture only, thus providing the owner with no connection with plants other than at a fashion level.
Of course some say a gardener's work is never done, so the library has a list of resourcesto help kick start your winter gardening projects.