Find all our resources for kids about books and reading.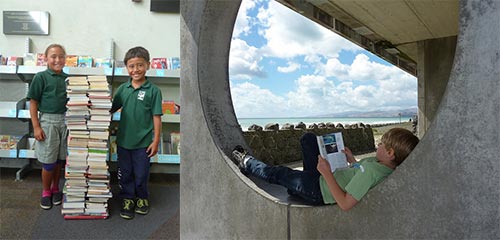 A selection of the year's best books. See also our pages on Christmas reading for kids and our Summertime Reading Club.
Our booklists have some great reading suggestions based on books and authors that you may already enjoy.
We also have suggestions of science reading for preschoolers and older children.
We've got lots of great eResources for kids about reading and books including Overdrive Kids and TumbleBook Library.
Get the latest kids books and picture books delivered to your email inbox.
Come and have fun at our Libraries and take part in our reading programmes and competitions.
Tips and suggestions for parents and caregivers on introducing children to books and reading.
New Zealand authors answer your questions and some have even given us stories that you can read online.
Read books that have won national and international awards.
In honour of 150 years of Christchurch City Libraries, this list contains the Top Read Alouds for every decade the Library has been open.