Easter opening hours 2023
Good Friday 7 April - All libraries closed
Saturday 8 April - Normal hours except Matuku Takotako: Sumner Centre is closing early at 1pm Saturday 8 April
Easter Sunday 9 April - Normal hours (except Linwood Library at Eastgate closed)
Easter Monday 10 April - Tūranga is open 10am to 5pm, all other libraries closed
Check our locations and hours.
Find information about the origins, traditions and dates of Easter, as well as events, activities and library resources.
Easter is a public holiday and is celebrated on a different date every year. In Christian tradition it commemorates the crucifixion and resurrection of Jesus Christ who was crucified on Good Friday and rose from the dead on Easter Sunday.
When is Easter?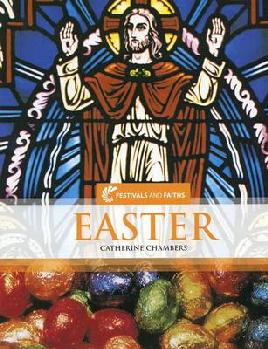 Easter is celebrated on a different date every year. The date that it falls on is the Sunday following the first full moon after the March equinox. In New Zealand the Easter public holidays are on Good Friday and Easter Monday.
In 2023 Easter is celebrated on Sunday 9 April. Good Friday is on 7 April and Easter Monday is on 10 April.
Public Holidays - future dates
New Zealand public holiday information from the Department of Labour.