These are key resources which may provide detailed biographical information about an individual in New Zealand, many relating to the 19th and early 20th century.
On this page
Canterbury resources
Books
Books dealing with early Canterbury history may mention individuals living and working in the region. Examples are: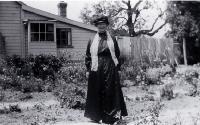 For others search our catalogue for the regional area you are interested in. For example: a keyword search on Kaiapoi History or West Coast genealogy or a subject search such as Christchurch N.Z. History or Banks Peninsula N.Z. Genealogy.
Try the Christchurch City Libraries publication Local History Resources which is an extensive annotated bibliography of published sources on the history of Christchurch, Lyttelton and Banks Peninsula.
Bibliographies
There are many bibliographies to help locate family and local histories for particular regions. For Canterbury area try the subject search region 'n.z. bibliography' e.g.:
Burke manuscript
William Burke, a 19th century Christchurch bailiff, wrote this warts-and-all manuscript detailing what he knew about people in colonial Christchurch. Browse the Burke Manuscript online or view a photocopy in the Archives on Tuakiri | Identity, Level 2, Tūranga.
You can search the online manuscript by using the library website search. In the 'Search the library website' option do a search for Burke and the name you are interested in e.g. 'Burke and sefton' or 'Burke and moorhouse'. This will take you to the page where that surname or place name is mentioned.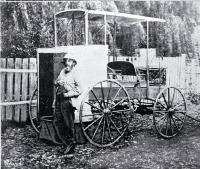 Cyclopedia of New Zealand
The Cyclopedia, was published between 1897-1908, with separate regional volumes produced during this time. The Canterbury volume was published in 1903.
Businesses are written up in detail and there is material on the development of large and small towns and districts.
There is biographical information on individuals, but as people paid for their entries to be published the information is incomplete.
The biographical entries can provide information on family connections, immigrant ships and dates of arrival, and there may be photos of individuals or families.
Most entries concern men but there are professional women as well.
The G.R. Macdonald dictionary
Between 1951 and 1964, George Ranald Macdonald compiled the G.R. Macdonald Dictionary which contains biographical material on Canterbury pioneers, mostly men. The original cards are held on microfiche at Canterbury Museum. This has been digitised by Canterbury Museum and a searchable version of the dictionary is available online.
Macdonald used The Lyttelton Times, (later The Christchurch Times) 1851-1931, church marriage and burial records, tombstones, and manuscripts held at the Hocken Library and Alexander Turnbull Library.
He obtained information from acquaintances descended from pioneer settlers and used his own knowledge.
The biographies may include references to relevant cemeteries and more precise death dates (month and day). The biographies often give death data not only on the subject of the biography but also on spouses and other family members.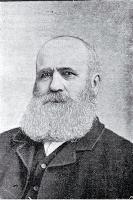 Index to the G.R. Macdonald dictionary of Canterbury biographies
Christchurch City Libraries holds the index to this biographical dictionary.The index often provides birth and death years, occupation and other notes on people, as well as a reference number which refers to the actual resource at the museum.
Pre-Adamite file
This is a useful card index for people whose ancestors settled in Canterbury, often from other parts of the country, before the First Four Ships arrived 16 December 1850. There is some biographical information and detail of where more substantial information can be found. The file is available on Tuakiri | Identity, Level 2, Tūranga as well as the Canterbury Museum, Hocken and the Alexander Turnbull libraries.
Details of pre-Adamites can also be found in books such as:
Key national resources
Other NZ resources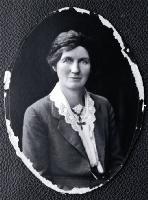 General
Politicians, and many others, appear in Who's who in New Zealand which has been published at irregular intervals since 1908.
The New Zealand Gazette has odd lists like the names of barmaids. But more consistent lists throughout the years involve patent seekers and holders, public trust estates, bankruptcies (from 1892) and the 'New Zealand Medical Register' (see Doctors ). The New Zealand Gazette is also available online inside our libraries and is browsable from 1841 onwards.
The Community Archive provides details of holdings of archives and manuscripts throughout the country. It points to the existence of personal letters and farm and shipboard diaries.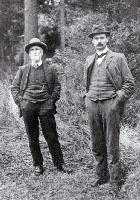 Library resources
Many unique genealogical resources created by libraries and museums are catalogued, with their catalogues available to access from their websites.
Oral archives
If someone was recorded for radio, or for information on their town, church or place of work, check the catalogue of the Sound Archives/Nga Taonga Korero. Oral histories can be located on the The Community Archive (previously known as the National Register of Archives and Manuscripts (NRAM).
Genealogical research directories
Published in 1993 this details the holdings of various indexed items, such as church register transcripts, school rolls and military lists.
This annual publication lists the family history interests of many individuals and provides contact details.