Hospital and institutional records and histories can contain background information about life in an area at a particular period of history, as well as details of particular staff, residents and patients. The resources may not list details about specific people, but can be of use to fill in the background of your ancestors' lives.
On this page
Hospital records
Published histories of local hospitals
For histories of local hospitals held at Christchurch City Libraries, you can search our catalogue under the following subject headings: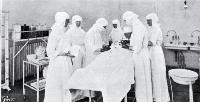 Annual reports of the Inspector-General of hospitals are published in the Appendix to the journals of the House of Representatives, H-34, 1883; H-7A, 1884; H-18, 1885; H-9, 1886; H-19, 1887; H-7, 1891; H-3, 1892; H-23, 1893; H-22, 1895-1910; H-31, 1911-. In the 19th and early 20th centuries, the annual reports include a separate report on each hospital. Patient numbers are often recorded but there is no information on individual patients. There is, however, often mention of individual staff, especially senior staff.
Private hospitals
Strathmore on Ferry Road
Christchurch City Libraries holds photographs of the hospital and an article about it appears in The Press: A modern surgical hospital The Press, 29 October 1895, p. 3.
Lewisham Hospital was established by the sisters of the Little Company of Mary in 1914. It later became the Calvary Hospital and then the Mary Potter Hospital. For information on the history of the hospital, see:
Private maternity hospitals see below
Maternity hospitals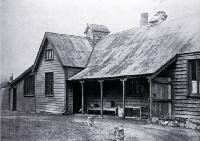 Female Refuge/Essex Maternity Hospital
The Refuge provided maternity services for unmarried mothers, although usually only for a woman's first illegitimate child; 'recidivists' were not assisted. The library holds this photograph of Strickland, the original house on the site which became the laundry for Essex Hospital.
For published accounts of the work of the Refuge, see:
Other maternity hospitals
Salvation Army hospitals
The Salvation Army ran a succession of maternity homes/hospitals in Christchurch, each new one replacing the last. In order these were:
The Salvation Army in Wellington holds some records for Grace Hospital and Bethany Hospital. Email bethanyrecords@salvationarmy.org.nz or phone 04 382 0710.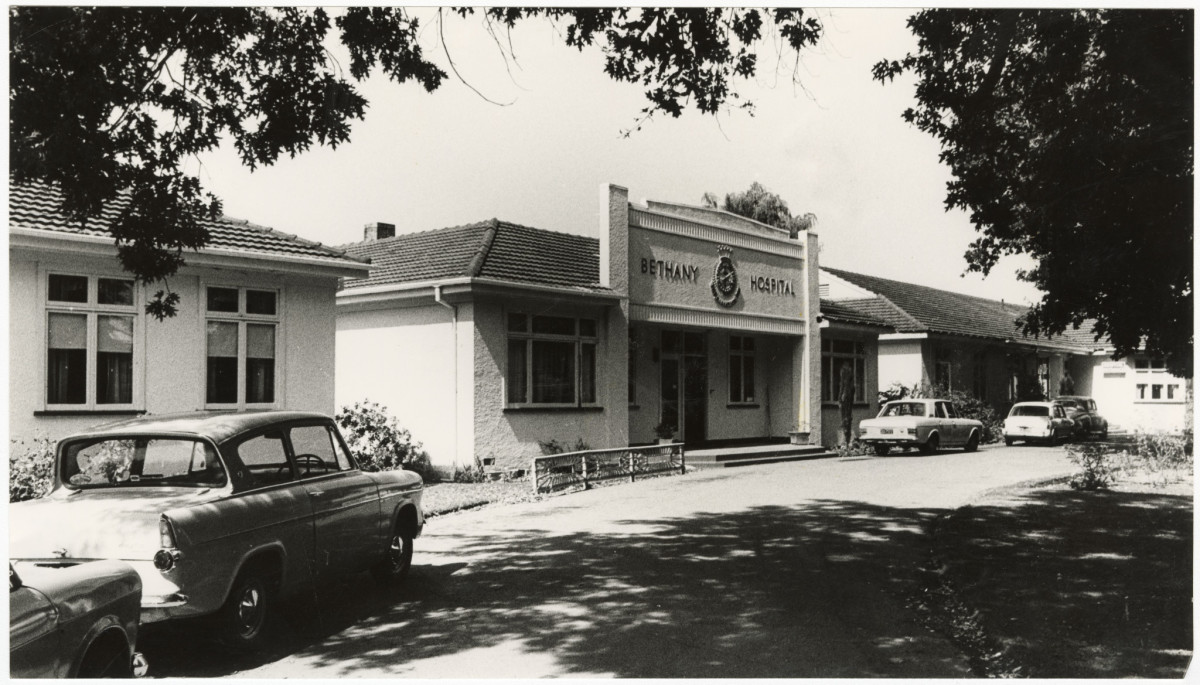 Private maternity hospitals
Until the 1920s, most women had their babies either at home or in small, unlicensed 1-2 bed maternity homes, run by local maternity nurses or midwives. Over the next decade, childbirth in New Zealand was medicalised and by 1935, 78% of babies were born in large maternity hospitals with doctors in attendance. For discussion of this change, see: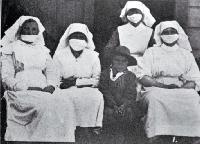 Maternity hospitals with more than 2 beds had to be licensed from 1903. These hospitals were inspected by the Inspector-General of Hospitals whose reports were published in the Appendix to the journals of the House of Representatives (H-31, 1905; H-22, 1907-1910; H-31, 1913 onwards). Reports on individual homes are not included; only an overall summary is given but these sometimes mention individual maternity homes and their proprietors.
Christchurch private hospitals, private maternity homes and convalescent homes, 1850-1950: index of names
A useful list of hospitals and private maternity homes.
Many unlicensed maternity homes were run by women in their own homes so cannot be located in Wise's directories unless the name of the maternity nurse is known. Until the 1920s at least, many of these "nurses" were not registered so they cannot be traced in the lists of registered nurses and midwives published in the New Zealand gazette until 1933. The New Zealand gazette is also available online in our libraries and can be browsed from 1841 onwards.
There is an factsheet on our website about Te Kohanga Maternity Hospital, 25 Fendalton Road.
Psychiatric hospitals
Medical staff
See Doctors and Nurses from the Employment page.
Orphanages
Church orphanages
St Saviour's Home was an Anglican home in Stapletons Road, Shirley, now the site of the Churchill Complex. The home catered for girls of all ages, and for boys aged between 2 and 5. Boys under 2 were catered for at the Babies' Home, Sumner. After 5, they went to the Timaru Boys' Home. For further information, see the Sun, 12 November 1927.
The Anglican Diocese of Christchurch holds records of children at all three institutions. Access to the material is restricted. Requests for access should be addressed to the Christchurch Anglican Diocesan Archives at archivesdiochch@anglicanlife.org.nz
Nazareth House, Brougham Street, was a Catholic institution for girls. Both sexes were catered for at St. Joseph's at Middleton, Riccarton at first; this later became boys only. Records of children cared for at these institutions are held at Regional House in Melbourne. Email the Regional House at regional.aus@nazarethcare.com
There were three Presbyterian homes, one for girls in Rhodes Street, and two in Blighs Road, one for boys, the other for young men. A sense of community: Celebrating 100 Years of Presbyterian Support in the Upper South Island has a chapter on these homes. Included are photographs of the buildings, staff and children. Presbyterian Archives do not hold Presbyterian Children's Home and Orphanage records and any enquiries should be directed to the relevant Presbyterian Support Office.
The Methodists had a boys' and girls' home in Harewood Road. The story of the South Island Methodist Orphanage and Children's home, Christchurch, opens a new window is a history of the orphanage and children's home which was opened in 1914. This history was published after the first twenty years of operation. Includes photographs of the buildings, staff and children. Other information on the home appears in W. A. Chambers, Our yesteryears, 1840-1950. The library also holds photographs of the home.
Records for the home are held in the Methodist Church of New Zealand archives. They are designated "restricted access" and permission to obtain information from them has to be given by the General Secretary of the Methodist Church. Often there is an admission application for each child or family. There is also a register of administration which can be checked. Photographs showing children who are named are restricted.
There is a folder of newspaper cuttings, annual reports and other ephemera which is not restricted and can be accessed at Methodist Archives. A yearly orphanage supplement was published in the Methodist Times which has been digitised to 1948 and can be searched on the Kinder Library website. For further information contact Archives@methodist.org.nz.
The Salvation Army operated orphanages around the country including one for boys, Bramwell Booth Home, at Temuka which opened in 1916. Salvation Army archives are held in Wellington. Records are held for a number of orphanages but the collection is not complete. Contact details are on the Salvation Army website.
Local body orphanages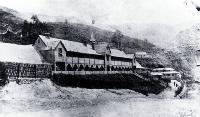 The Canterbury Orphanage at Lyttelton was established by the Canterbury Provincial Council in 1869. The library holds a photograph of this institution (right). It was burnt down in 1904; see The Press, 26 March 1904, p. 8.
The North Canterbury Hospital Board's boys' and girls' non-denominational home at Waltham replaced the Canterbury Orphanage in 1905. It was established in what had been a private home. Christchurch City Libraries has a photograph of this institution. A report of a commission of enquiry into the home appears in the Appendices to the journals of the House of Representatives, H-22A, 1906.
The Cholmondeley Memorial Home at Governors Bay was founded in the 1920s. For photographs of this home, check the library's catalogue under the subject heading, Cholmondeley Children's Home - Photographs. It replaced the New Brighton Convalescent Cottage which had been established in 1900. It was for convalescent children and the offspring of convalescent mothers.
The Girls' Receiving Home, managed by the Education Department, was established in 1918 in the Strathmore Hospital building in Ferry Road. A number of the girls appear in Christchurch City Libraries' church register transcripts. The Home ceased operating about 1980 and was demolished in the late 1990s.
Charitable aid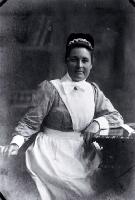 Some published sources