The Cavell Leitch New Zealand International Jazz & Blues Festival is an annual festival. This year it will be on in Christchurch from 17 to 22 November 2020.
Interviews with performers from last year's festival
Find out more about the Cavell Leitch New Zealand International Jazz & Blues Festival 
Jazz and blues in our collection
Jazz and blues eResources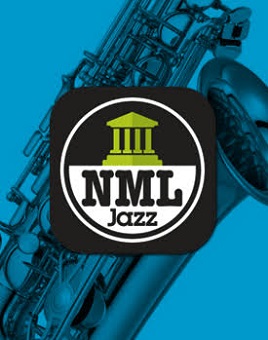 Naxos Jazz streams over 9000 jazz albums, from jazz legends to contemporary jazz. It covers a wide range of jazz music with recordings from over 32,000 artists. Labels include Blue Note, Warner Jazz, EMI, Enja, Fantasy and more. New albums are added weekly.
Jazz Music Library includes works licensed from legendary record labels, including Audiophile, Blue Note, Concord Jazz, Jazzology, Milestone, Nessa Records, Original Jazz Classics, Pablo, and Prestige. Also included are Marian McPartland's Peabody Award winning Piano Jazz Radio Broadcasts and never before released performances from the Monterey Jazz Festival and great jazz venues. Listen online to 1000s of great jazz tracks.
American Song provides online access to over 100,000 tracks from  every genre and music period of American history.
A brief history of the Jazz and Blues Festival
During the Christchurch Arts Festival of 1996 there was a cabaret season called Jazz it up. Utilising venues such as The Edge, The Harbourlight, the Blue Note Restaurant and the Dux de Lux the season featured such artists as Lee Konitz and George Golla and locals like the CPIT Jazz School Big Band.
The Montana Christchurch International Jazz Festival began in 1998 as a biennial event. The festival features national and international jazz and blues artists performing at a variety of venues around Christchurch.
Cavell Leitch New Zealand International Jazz & Blues Festival has a long association with Ara Music Arts (formerly CPIT Jazz School) and was formally launched the same week the Jazz School was founded. The school has been used as a venue and pupils and teachers regularly appear as performers. Jazz School staff have also acted as members of the trust.
Find out more about the Festival.