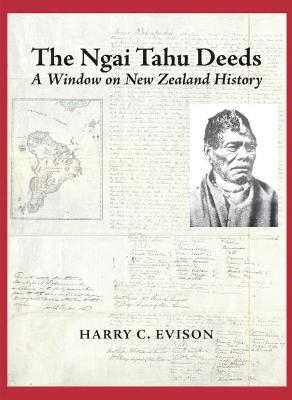 In 1848 John Robert Godley set up the Canterbury Association to plan a Church of England colony in New Zealand. Land for the settlement was obtained from Ngāi Tahu under the deal known as Kemp's Deed.
Signing the deed
Governor Grey sent the land commissioner Henry Kemp to the South Island in 1848 to buy land for the new settlement. Sixteen Ngāi Tahu chiefs signed Kemp's Deed in Akaroa on 12 June 1848, selling the larger part of their land for £2,000, but keeping some land for settlements and reserves, including those places where they gathered food (mahinga kai).
Ngāi Tahu land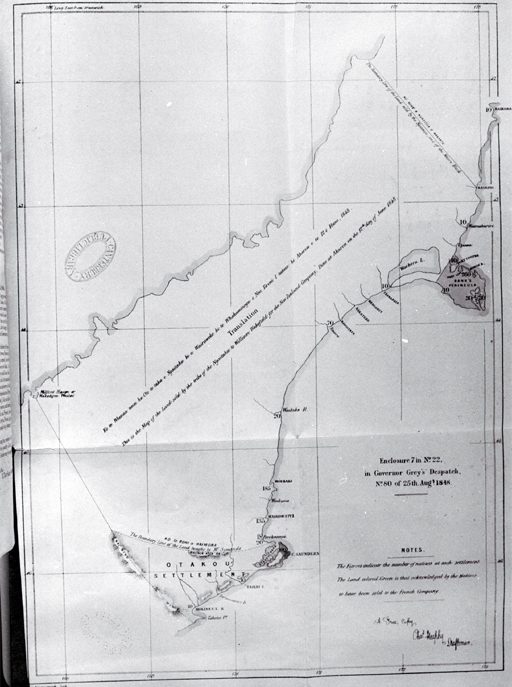 Ngāi Tahu were to be given back larger reserves of land once the surveying had been done. There was a mix-up over the reserves, partly because the map attached to the deed (the paper which had all the details of the sale) had different information. When government agent Walter Mantell mapped the land in 1848 he deliberately cut down the promised reserves, allowing less than four acres per head instead of the promised ten. He also kept back from Ngāi Tahu some of their cultivated land and mahinga kai.
Hone Tikao's concerns
Hone Tikao was a signatory to Kemp's deed for the sale of the Canterbury block. He was not happy with the terms of the sale that related to the Akaroa portion, and argued with Walter Mantell over the sale process. To this day, many from Horomaka (Banks Peninsula) do not believe that they sold their land, and were unhappy with the actions of Kemp and others.
Search our catalogue
Online resources