Whekau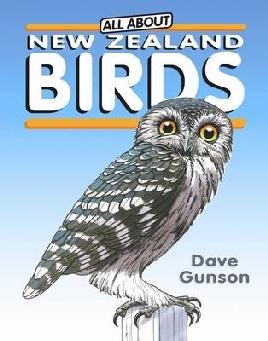 The laughing owl was about 40 cm high, twice the size of New Zealand's other native owl, the morepork. It had long legs covered with feathers, and large claws. The name "laughing owl" came from its call, a series of "dismal shrieks". Fossil evidence has shown that once it was found throughout New Zealand, on all three islands.
In the late 19th century, the only evidence of its existence in the North Island was two skins in museums, and two sightings, one near Gisborne, and one near Porirua. In the South Island there were reports of the laughing owl in Nelson, Otago, Fiordland and Canterbury, and on Stewart Island. Remains of owls have been found in forested areas in Nelson, and in more open country on the east coast of the South Island. Owls nested and roosted in cave entrances, hollow trees, and dry crevices in cliff-faces.
The laughing owl was nocturnal, and fed on any small animal found on the forest floor at night, dawn, or dusk. Its diet included lizards, rodent, earthworms and small birds. Owl "deposits" at fossil sites can be examined to find out what vegetation and which animals were in existence at different times. These deposits show that over a period of several thousands years the laughing owl adapted its diet according to what was available.
Where other native birds suffered from predation by kiore (Polynesian rat), the laughing owl turned the tables and adapted its diet to include the rodent. It was also capable of catching and killing larger birds, such as the weka, and even the other New Zealand owl, the morepork. After surviving for an estimated 1 million years in New Zealand, the numbers of laughing owl dropped quickly after ferrets and stoats were introduced to deal with the rabbit plague of the late 19th century.
The last specimen of the owl was found in South Canterbury in 1914, and reports of its presence in parts of the South Island have not been confirmed.
More Information