This distinctive "Queen Anne" style building at the corner of Oxford Terrace and Worcester Street was erected in 1887 as the Christchurch City Council Chambers and functioned as the centre of local government until 1924. It remains in City Council ownership and prior to the 2010 and 2011 earthquakes operated as Our City O-Tautahi.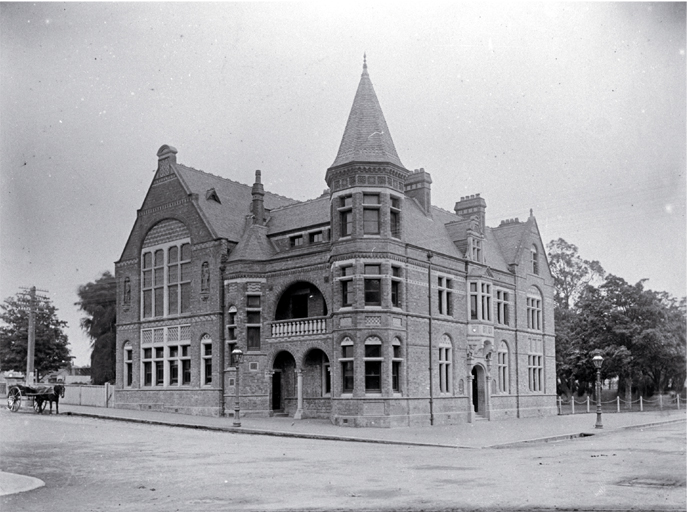 Designed by Samuel Hurst Seager
Samuel Hurst Seager was a major contributor to Canterbury's architectural development. In December 1885, he established his reputation by winning the City Council competition for the design of this building.
Samuel has just returned from completing his architectural training in London. He introduced to Christchurch the eclectic blending of Gothic, Elizabethan and Dutch motifs that characterise the Queen Anne style. Submitted under the motto "Design with Beauty: Build with Truth", the building was unlike any other. It stood out in a city dominated by the conventional Gothic and Renaissance Revival style. His design provoked a storm of controversy in the city.
Rich decoration inside and out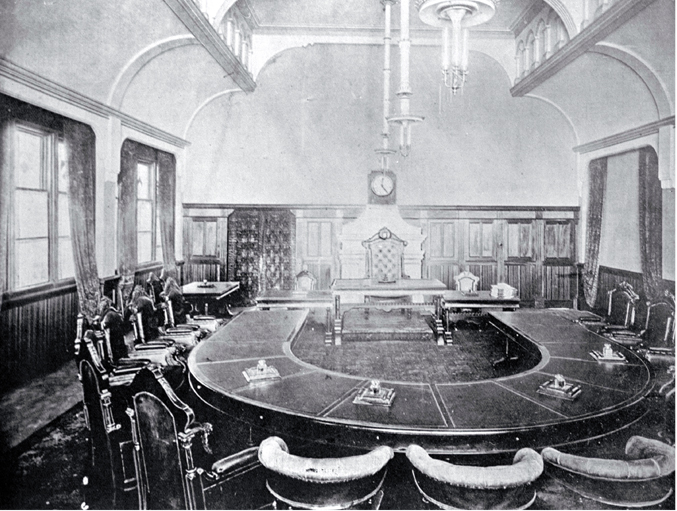 The three storey red brick and stone building presents four different facades featuring a complementary but varied range of surface decoration. It reflects the Arts and Crafts movement's concern for finely crafted detail. Seager used cut, moulded and coloured bricks along with patterned terracotta panels to give rich ornamentation to the exterior, including the sculpted figures of Industry and Concord sculpted by noted English sculptor, Sir George Frampton.
Randomly placed windows reflect the interior arrangement of the rooms. The interior, though less lavishly decorated, demonstrates similar concerns. It is notable for the timber craftsmanship of the stairway. The building has a key place in Christchurch's architectural history.
Recent use
The building was occupied by the Canterbury Chamber of Commerce from 1922 until 1987. Part of the space was sub-leased to the Canterbury Promotion Council and the Christchurch Tourist Information Centre which occupied the building until October 2000. Our City O-tautahi was officially opened in July 2002.
The building was badly damaged in the 2010 and 2011 earthquakes and now has been extensively braced. The building has a New Zealand Historic Places Trust Category I status.
More about the Municipal Chambers
[alpine-phototile-for-flickr src="set" uid="126510258@N06" sid="72157629856135100" imgl="fancybox" style="gallery" row="4" grwidth="600" grheight="400" size="500" num="8" align="center" max="80" nocredit="1"]
Sources
This was originally derived from the Christchurch City Council handbook of 1998.