Name: Peter Millett
Date of birth: 1968
Place of birth: Takapuna
Now living in: East Coast Bays
What is your favourite food?
Kumara.
Do you have a nickname and if so what is it?
Pete - that's about all people can do with my name. Curiously I've never ended up with a nickname. I find that fact very strange.
What was your most embarrassing moment?
Autographing a piece of rubbish. I thought a child was approaching me as a fan - I was wrong - he was simply looking for someone to dispose of his old ticket in the nearest rubbish bin.
How do you relax?
Swimming and watching soccer.
Who inspired you when you were little?
Roald Dahl and Spike Milligan. Reading their amazing stories was like discovering gold under my pillow.
What were you like at school?
Mostly good but sometimes secretly sneaky. I loved playing pranks and I was quite the expert at doing them completely undetected.
What was your favourite/most hated subject at school?
My favourite subject was creative writing. My least enjoyable subject was science.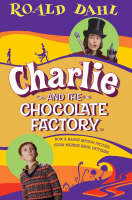 What was the book you most loved as a child?
Charlie and the Chocolate Factory.
Which person from the past would you most like to meet?
I would love to have a chat with Sir Edmund Hillary and ask him what went through his mind climbing Mount Everest.
Who is your favourite author/children's author?
Roald Dahl. Every year we see a new author promoted as his successor. It's never true. No one has written a book as good as he has.
Why did you want to be a writer?
I get very easily bored. Writing is one of the most difficult mental challenges you can take on. It's the perfect occupation for someone who wants an interesting job.
Do you have a special place where you write your books?
No. I'll write anywhere on anything. Currently I am dictating this interview through a microphone.
What's the best thing and worst thing about being a writer?
The best thing about being a writer is that you get to choose what you do each day. Sometimes the hours can be very long but quite often you don't notice it because the work is so stimulating. The worst thing about being a writer is that in a country as small as New Zealand we are often forgotten about. When I was growing up our children's writers had their books read on the radio and adapted for television. This no longer happens and we sometimes get lost amongst new media.
If you weren't a writer, what would you like to be?
I quite like entertaining people on stage. I'd probably try and do some form of comedy acting for adults and children.
What advice would you give to aspiring writers?
Try and find a place in your weekly routine that allows you to generate interesting ideas. Being bored and relaxed at the same time often spurs your brain into creative thinking. The best thing a writer can do is have a small pile of really interesting ideas that can be cobbled together into a story. Everything begins from that special ingredient.
Visit Peter Millett's website
This interview is from 2016.