This is a brief biography of Christchurch photographer Steffano Webb, and is illustrated with some of his photographs.
Origins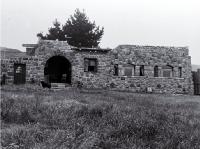 Steffano Francis Paulovich Webb was born in Christchurch in 1880, the second youngest of the 10 children of Henry Richard Webb (1829-1901) and his wife Augusta Ann Peacock (1836?-1914).
Henry Webb arrived in Canterbury from Sydney in 1868 and became manager of the Permanent Investment and Loan Association, taking an active part in local and national political life. He represented Lyttelton on the Provincial Council, becoming Provincial Secretary, and also in the House of Representatives in Wellington from 1873 till 1875. Among his many interests, he belonged to the Philosophical Institute and was president of its photography section. Presumably his son inherited this talent.
Steffano's photographic career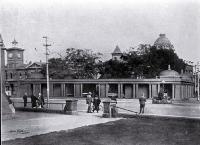 Steffano Webb joined the staff of the The Press newspaper in the late 1890s, before establishing his own photographic studio in Gloucester Street. Later he moved to 252 High Street, where he remained in business for some 50 years, and established a nation-wide reputation, especially for portraiture.
While still a young man and at the beginning of his long photographic career, he was appointed official photographer for the New Zealand International Exhibition 1906-07. Many of these photographs now form the Steffano Webb Collection, now held at the Alexander Turnbull Library in Wellington.
His appointment as the Exhibition's photographer was one of his first major assignments. In 1947 he was president of the New Zealand Professional Photographers' Association, of which he was elected an honorary life member in 1965.
Home life and later years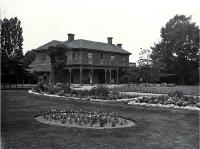 In 1913, Steffano Webb married Beatrice Howard Buss, the daughter of auctioneer William Buss. They had a family of three sons and a daughter, born between 1914 and 1926. Webb was an active member of St. Barnabas Church, Fendalton and then St. Mary's, Merivale, before moving to Burwood in the 1940s. There he joined All Saints Church, serving on the vestry from 1941 and as a synodsman in 1956-7.
A robust and energetic man, he walked to church every week through Burwood Park from his home at 32 New Brighton Road. Webb sold his photography studio to Raymond Ayton in 1951, and died on 22 December 1967.
Sources
The cyclopedia of New Zealand : industrial, descriptive, historical, biographical facts, figures, illustrations, Vol. 3, pt. 2. p 375
Greenaway, R. Burwood All Saints Church, 1877-1977
"Mr. S. F. Webb", The Press, 26 December 1967, p 8
"S. F. Webb", The Star, 23 December 1967, p 5
St Mary's Anglican Church, Merivale : transcript of marriage book, 1895-1929, and marriage registers, 1871-1920
Related photos