Christchurch City Libraries lists literary prize winners and links to catalogue searches, but we may not hold copies of all titles mentioned.
The Costa Book Awards are some of the most prestigious British literary awards. They were launched in 1971 as the Whitbread Literary Awards, which became the Whitbread Book Awards in 1985. Costa Coffee took over sponsorship in 2006.The 2021 Costa Book Awards held in February 2022 was the 50th and final awards. 
The overall Costa Book of the Year is selected from the five category Award winners (Novel, First Novel, Biography, Poetry, and Children's Book), with the winner receiving a further £30,000. Visit the Costa Book Awards site for more information.
See all the other literary prize winners we list.
2021
The Kids Hannah Lowe (Poetry award winner)
2020
The Mermaid of Black Conch: A Love Story Monique Roffey (Novel Award winner)
2019
The Volunteer Jack Fairweather (Biography winner)
2018
The Cut Out Girl Bart van Es (Biography winner)
2017
Inside the Wave Helen Dunmore (Poetry award winner)
2016
Days without end Sebastian Barry (Novel Award winner)
2015
The Lie Tree Frances Hardinge (Children's book winner)
2014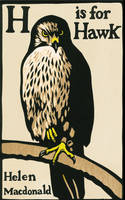 H is for Hawk Helen Macdonald (Biography Award winner)
2013
The shock of the fall Nathan Filer (Best first novel winner)
2012
Bring up the bodies Hilary Mantel (Novel Award winner)
2011
Pure Andrew Miller (Novel Award winner)

2010
Of mutability Jo Shapcott (Poetry Award winner)
2009
A scattering Christopher Reid (Poetry Award winner)
2008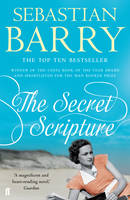 The secret scripture Sebastian Barry (Novel Award winner)
2007
Day A. L. Kennedy (Novel Award winner)
2006
The tenderness of wolves Stef Penney (First Novel Award winner)