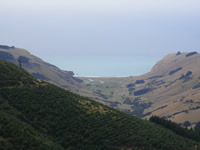 This pā was believed to have been occupied by fugitives from the Kai Huānga feud during the 1820s, when it was estimated there were 100 people living in the bay.
The pā was situated on a beach terrace. The valley behind was covered in dense forest and the bay was a difficult place to land, ensuring there were some defensible features.
A rectangular pā was built there between the sea and the stream close to food sources should raiding parties approach. On the north facing slopes six garden lines have indicated kūmara cultivation. These kūmara would have been stored in rua (storage pits) which were found in the pā.
In 1830 the pā was attacked by Te Maiharanui and many of its occupants were killed or enslaved. This was not to be the last attack on this pā. On their way to Ōnawe in 1832, the pā and its inhabitants were harried by members of Te Rauparaha's raiding parties.
Images of Ōkururu / Ōkaruru (Goughs Bay)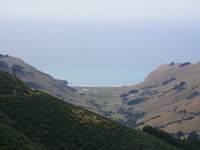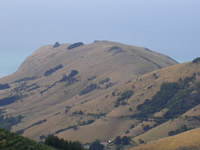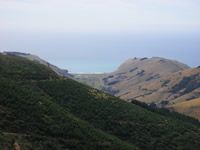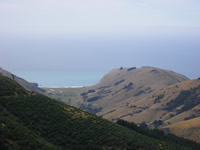 Sources