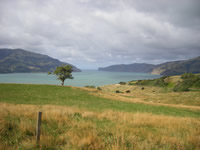 Ōpukutahi was the name given to the most easterly point of the Māori reserve at Wainui and is close to the urupā (cemetery) Ōtūtereinga. It is also the name of the whole reserve which extends from the sandy beach at Wainui, to the northern point Te Whatamako at Tikao Bay.
Origins of the name
The name Ōpukutahi literally means "all in one belly" and refers to land being in one lump before it was divided up amongst the various owners.
The Reserve
Ōpukutahi was set aside in December 1856 as Native Reserve No. 885. Forty members of the Ngāi Tarewa hapū lived there in September 1857. They utilised the 175 hectares that had been set aside for their use to grow crops such as potatoes and wheat, and to rear horses, cattle and pigs.
This reserve, like others set up on the peninsula at that time, was promised as part of land purchase deals (Kemp's Purchase 1848) carried out by the Crown in the South Island.
Local chiefs such as Hone Tikao lobbied Government agents like Walter Mantell about ensuring a better deal for Akaroa Māori, but were ultimately unsuccessful. The amount of land reserved proved to be inadequate to support the numbers living there.
Ōpukutahi today
Today only 40.5 hectares remain — with the urupā as the centre, the rest having been sold off to local farmers and for holiday homes. Much of the land still in Ngāi Tahu ownership has been leased out.
Images of Ōpukutahi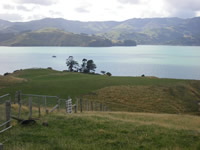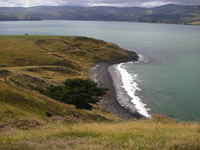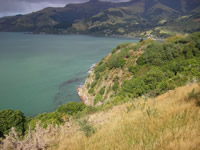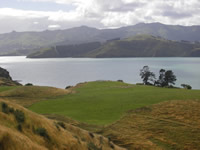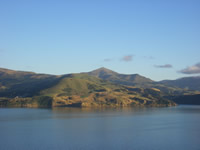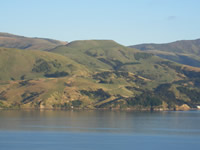 Sources