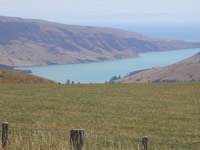 Pigeon Bay was settled by members of Ngāi Tūāhuriri living in three settlements there. This bay would become a popular place to settle for Europeans who came there in the 1800s. First to settle were whalers, then French settlers who would eventually settle in Akaroa. In 1842, Scottish immigrants the Sinclair and Hay families arrived.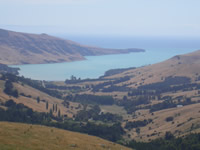 The Māori inhabitants of Wakaroa established good relations with the settlers. James Hay (of the Hay family who still reside in Pigeon Bay) recorded details of their way of life and food practices.
The native rat (kiore) would be cooked by encasing the rat in clay and baking it on an open fire. A type of tea was brewed from mānuka sprigs or dried piripiri. The process to extract a sugar substitute from the cooked pith of young cabbage trees (tī kōuka) was observed. Other practices included fermenting wine from tutu berries and grinding a floury substance from maize and karaka berries.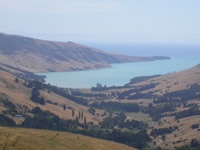 A well known visitor to the bay was Tuhawaiki (Bloody Jack), a fighting chief from the South (Murihiku). After his untimely drowning off Tuhawaiki Point just south of Timaru in 1844, his whaleboat was brought to Pigeon Bay and housed beside the wharf together with one belonging to a young chief called Hapukuku.
Two young hapū members took an interest in using these boats, unaware of their tapu status. The boats were eventually burned to remove them from further use.
Sources