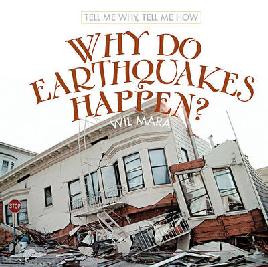 At 9:11pm, on 23 January 1855, the southern part of the North Island was struck by a magnitude 8.2 earthquake, the most powerful ever recorded in New Zealand. Four people were killed and the landscape of the Wellington region was changed significantly. The earthquake was one of the main reasons why houses in Wellington were mostly rebuilt in timber rather than brick.
What happened?
The largest recorded earthquake to have hit New Zealand rocked Wellington and the Wairarapa at 9:11pm, on 23 January 1855. The earthquake measured 8.2 on the Richter scale and was centred in the south-west Wairarapa along the Wairarapa Fault, about 25 kilometres from Wellington. The violent shake was felt as far away as Canterbury.
This earthquake was the second major earthquake that Wellington settlers had experienced. The first large earthquake that they had felt had taken place on 16 October 1848, during a strong gale and heavy rain. That earthquake had been centred in the Wairau Valley, in Marlborough, and had measured 7.1 on the Richter scale. It had been followed by several aftershocks, causing severe damage in Wellington. Three people had died when a wall collapsed onto them.
In 1855 Wellington had a population of approximately 6,000 people. The damage from the earthquake was extensive with timber houses as well as brick buildings collapsing. Approximately four-fifths of the chimneys in Wellington fell down.
Brick houses destroyed in the 1848 quake had been replaced by timber houses, but there were still some brick buildings which suffered damage in 1855. One was a two-storey hotel which collapsed, killing the owner. This was the only death in Wellington from the earthquake. In the Wairarapa three people died when a house collapsed on them.
The Government Offices, which housed the Wellington Provincial Government, were completely demolished. In the harbour, the water washed in and out in huge waves every twenty minutes by up to several metres, flooding some of the houses on the beach front.
How many died?
Four people died (one in Wellington, three in the Wairarapa).
Other events and outcomes
The earthquake raised the Wellington coastline by up to 1.5 metres. A result of this newly-raised land was that the shipping basin planned for the city was abandoned and the land was used for a cricket ground instead - the Basin Reserve.
Swamps partly dried out as a result of the quake. They were later fully drained and the reclaimed land was built on.
Large landslips had swept down the sides of the Rimutaka Ranges, and there were gaping fissures (cracks) in the Wairarapa Plain, some up to 5 metres deep.
It was realised that the wooden buildings built after the 1848 earthquake had stood up to the shaking better than other constructions. When Wellington was rebuilt the main commercial buildings in the city were built of brick because of the fire risk of a wooden building, but most of the homes were rebuilt in timber.
More information and sources
Disasters