Created from information originally supplied by the New Zealand Defence Force.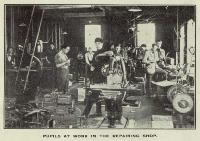 1916, 22 August

Canterbury (NZ) Aviation Co. Ltd formed

1916, 27 October

Flying field land purchased at Sockburn. 40 pupils enrolled by end of December.

1917, February 1

Instructor Cecil M Hill killed in air crash while performing aerobatics at Riccarton Racecourse display.

1921, January 31

First scheduled airmail and passenger service in NZ commenced. Christchurch-Ashburton-Timaru route. Service ceased April 1921.

1923, April

Government accepts Henry Wigram's offer of the land and buildings.

1923, 14 May

Sockburn renamed Wigram Aerodrome.

1923, June 21

Aerodrome facilities formally taken on by Government. A week earlier (June 14) the Government created New Zealand Permanent Air Force and New Zealand Air Force (the latter was part of the Territorial Force). NZPAF was based at Wigram, carrying out refresher training and civil flying.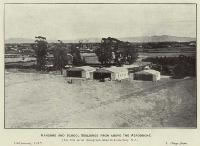 1927 November

First training course (not refresher course – i.e. these were new recruits).

1928, 11 September

Southern Cross flown by Charles Kingsford Smith lands at Wigram after 1660-mile (2671km) flight from Sydney.

1932

Henry Wigram donates additional land.

1934, February

NZPAF becomes Royal New Zealand Air Force

1934 - 1935

Two military hangars built. More building work carried out over next couple of years, including accommodation.

1935

No. 1 Bomber Reconnaissance Flight formed (RNZAF's first Operational Unit)

1937, April 1

RNZAF established as a separate service. 55 acres of land purchased; more accommodation built.

1938

New hangar built (now part of Museum building).

1938, August

Lots of building in 1938-9 including Stores (still standing) and more hangars, as the RNZAF expands in preparation for war.

1941, 28 June

70 WAAFs enlisted. Many WAAFs served at Wigram. At first, they weren't allowed to be accommodated on station.

1941, 11 December

Defence works begin on station in preparation for a potential Japanese invasion.

16 August, 1942

Wigram chapel holds first service.

1943

Station strength is 2575.

1944

200 additional acres obtained for station, between old airfield and Middle Lincoln Road.

1946, 18 April

Air Force's first jet fighter, a Gloster Meteor, touches down after a flight from Woodbourne.

1949, February 26

The first New Zealand Championship Road Race was won by Morrie Proctor of Wellington. The event changed its name to the Lady Wigram Trophy Race, with the first Lady Wigram Trophy Race taking place on Saturday 31 March 1951.

1953, October 15

Air collision between 2 RNZAF Devon De Havillands results in the death of 7 servicemen.

1958, 7-8 May

Barrack Block No. 5 destroyed by fire.

1967, 5 November

Celebrations for 50th year of flying at Wigram held.

1979

New accommodation blocks built to replace war-time barracks.

1987, 1 April

Museum opens. Collection had been built up since the mid-70s.

1995, September

Base has formal closure parade.

2009, March

Wigram closes to commercial air traffic.