What books have you loved this year? The following lists bring together the cream of the crop of 2014's books – from the picks of our staff and customers, to the lists published by magazines, newspapers and booksellers.
Have your say - add a link to your booklist, or add your picks in the comments field.
Christchurch City Libraries staff and customer picks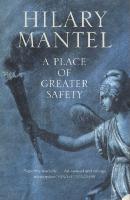 I know it's been around for a while but one of the most fascinating and chilling books I've read this year was Hilary Mantel's A Place of Greater Safety. Mantel writes the best execution scenes – they stay in your head for weeks afterwards. I've also enjoyed science fiction from Charles Stross and Hannu Rajaniemi, and am currently working my way through James Treadwell's Advent trilogy for young adults.
Annette, CCL

I have to nominate the Game Of Thrones series this year … while they're not new, they do still stand out in the fantasy field. Also for sheer reading pleasure, I put a spell on you by John Burnside. It's a coming of age memoir, and written so well it's like stepping into a warm room on a cold day. And it made me go and listen to I put a spell on you by Nina Simone, which was also a revelation.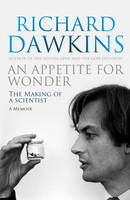 Colin, CCL
A few that stick out this year – How Google Works (Eric Schmidt); An Appetite for Wonder; the making of a scientist (Richard Dawkins); The God of Small Things (Arundhati Roy). Mostly re-reading new copies of old books this year as I refill my library…Kurt Vonnegut Jr, John Updike, Philip K. Dick, Roald Dahl, Aldous Huxley. You're never alone with a good book!
Michael, CCC
Goldfinch – Donna Tartt, and Robert Galbraith's Cormoran Strike is a very likeable anti-hero.
Grace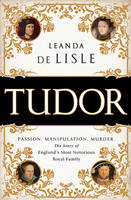 Tudor, The Family Story by Leanda de Lisle – covers well trodden ground from a new perspective, and sheds a lot of light on the motivations of the principal Tudors. These motivations are often best understood by looking at what less important members of the family were doing. And very readable! For the Scottish side, Crown of Thistles (Linda Porter) is amazingly good but I think it was 2013.
Gordon
Next year I keep a list... I have this dreadful habit of reading a book and then promptly forgetting the title, author and often the plot! It is not a good look for a librarian, so once again when the end of year favourite reads comes around I am having to fossick around in my brain to remember what I read!
I can remember what I didn't read. I gave up on The Goldfinch by Donna Tartt (such good writing that I couldn't cope with the sadness of the young boy), The Dinner by  Herman Koch, (just couldn't get to grips with any of the characters and what on earth it was all about); Wake by Elizabeth Knox (I should actually give up on trying to read her novels, I think my brain is differently wired); How to Build a Girl by  Caitlin Moran ( I didn't enjoy her other books but thought perhaps her novel would tickle my fancy - it didn't),
However thankfully I did really enjoy The Circle by Dave Eggers, so much in fact that I blogged about it. We are all completely Beside Ourselves by Karen Fowler also managed to get me past the first chapter and well and truly hooked by the 3rd when the identity of the missing sister (a chimpanzee) was revealed.
The Martian by Andy Weir, a story of a man abandoned and left for dead when a trip to Mars goeswrong. The technical details of how he survived were either amazingly clever or just plain stupid, but either way it kept me hooked.
Jane, CCL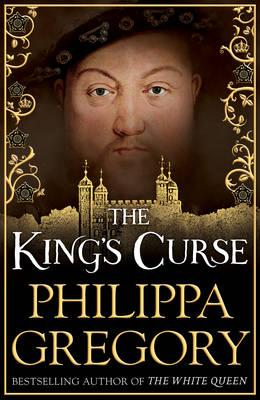 I became totally engrossed in Philippa Gregory's 'The Cousins' War' series this year. The author recreates historical events so skillfully you can smell the lavender-scented reeds on the floors and the hear the swish of petticoats on the flagstones. Generally written in the first person, each title explores the life of a key female historical figure. The writing is so good I felt empathy for Margaret Beaufort, Elizabeth Woodville, Anne Neville et al regardless of their political point of view and sometimes brutal actions. Reading Philippa Gregory is like taking your history with a large spoonful of creative sugar.
Another excellent read came to me via my book group – Riding the Bus with my Sister – A True Life Journey. In this autobiography, Rachel Simon explores her relationship with her intellectually disabled sister, Beth.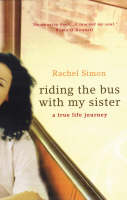 The humility of the author and her determination to understand and care for her willful younger sibling who won't live life by anyone else's rules but her own, is deeply moving and the book raises issues about how our fast paced, success driven society defines 'mental health'.
I finally got round to reading The Guernsey Literary and Potato Peel Pie Society and loved every page of it. I also enjoyed The Luminaries for its Victorian sensibilities and fabulous use of language.
Rachel, CCL
I seem to listen to more books than I actually read at the moment. I've listened to some that I enjoyed but probably would not have picked up to read. I just finished The Crocodile Bird by Ruth Rendell which isn't a mystery but the suspense does build. Two others that stand out are People of the Book by Geraldine Brooks and Lone Wolf by Jodi Picoult.
Marcia, CCL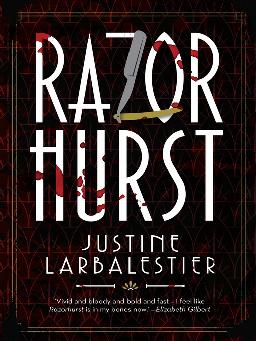 Two books published this year which really stood out for me were Razorhurst by Justine Larbalestier and The Wake by Paul Kingsnorth.
I was initially attracted to Razorhurst by the striking cover, which sets the scene for a story of 1920s gangs in the slums of Sydney. Set over the course of a day, orphan Kelpie and gangster's moll Dymphna witness a murder. The book follows their attempts to evade the attentions of the gangs involved. There are minor supernatural elements to the story which add to the atmosphere and add to the main characters' sense of alienation. This is a young adult book with a cracking narrative and a real sense of history.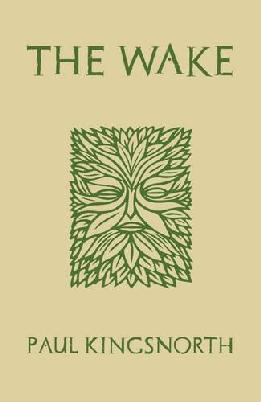 The Wake is another historical novel, also with a memorable cover. It is set in the late 1060s and examines the aftermath of the Norman Conquest in 1066. What sets it apart is the way it is written - to tell his story Kingsnorth has created a version of Old English, the language that was spoken in those days. There's almost no punctuation, several letters of the alphabet aren't used and some word are spelled unusually. It is a book that you read carefully and it didn't take me too long to get into the text. For example 'knights' are 'cnihts'. This language helps to convey the otherness of life one thousand years ago. This book appealed to me as it deals with a little-known period of British history when the Anglo-Saxon / Danish was of life was totally changed by the invading Normans.
Two other books I have to give honourable mentions to are the deeply moving We are all completely besides ourselves by Karen Joy Fowler, which considers the complexity of family relationships, and We need new names by NoViolet Bulawayo. I'm only a third of the way through the latter but the vivid portrait of life in Zimbabwe has me gripped so far.
Kat, CCL
2014 best book lists
New Zealand
International
See also