What books have you loved this year? The following lists bring together the cream of the crop of 2017's books – from the picks of our staff and customers, to the lists published by magazines, newspapers and booksellers. Have your say!
Best books for kids and teens
Librarians select the best books of the year for kids and teens. 
Staff Pickles
Our team of staff pickles are here to bring you recommendations with flavour. We share booklists, book reviews, and blog posts - all about the books, movies, TV, and music we love. Here are our picks of 2017:

Thick as Thieves Megan Whalen Turner
A road trip novel, but by boat, and with your ex-employer's assassins after you all the way.
Caves: Exploring New Zealand's Subterranean Wilderness Marcus Thomas
Stunning photos of amusing stalagtites and terrifying stories of adventures underground.
Read more of Alina's picks: Best of 2017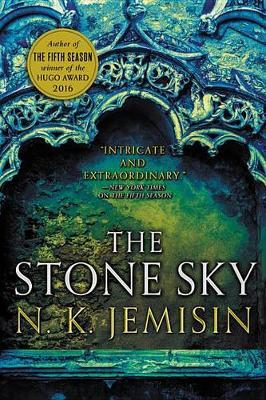 My best title of the year is The Stone Sky by N. K. Jemisin - The final in a stand-out fantasy trilogy about the end of the world. Themes of oppression and survival, wonderful characters and seriously cool worldbuilding.
See more of Alison's picks: Best of 2017

Stiletto Thomas Mallory
Best sequel ever! Overflowing with spies and monsters, ancient and historical enmities, and more twists and turns than  a political twitter feed.  And with the added bonus of a heroine called Myfanwy. Find and read The Rook, then head straight on to Stiletto. You won't regret it.

Fiction: Euphoria Heinz Helle – a new dystopia experience, as bleak and as real as The Road by Cormac McCarthy. A group of men on a retreat emerge from the woods to discover the end of the world as they knew it. One of my favourite reads for 2017.
Non-Fiction: The thing with feathers Noah Strycker – Turkey Vultures poo all over their legs to keep clean, Fairy Wrens are slutty (promiscuous), and Penguins are afraid of the dark! This is a very engaging read around some of the world's most intriguing birds and their extraordinary lives, and full of interesting facts and insights.
DVD: One more time with feeling Nick Cave and the Bad Seeds – a very special doco about a very special musician. This film covers the period after the death of Nick Cave's son, Arthur, and during the recording sessions for his album Skeleton Tree. Candid interviews with Nick and his family, friends, and bandmates gives some insight into his creative processes and the impact of love and loss on the lives of those left behind.
Music CD: Pacific Jazz Collection Gerry Mulligan Quartet – a good overview of one of American jazz history's greatest partnerships; Gerry Mulligan and Chet Baker doing some West Coast Cool in their chordless quartet for the Pacific Jazz label!

See more of Donna's picks: Best reads of 2017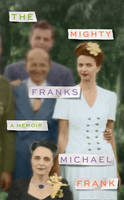 The Mighty Franks: A Memoir Michael Frank
Excellent memoir. Michael Frank writes a beautifully written and vivid account of growing up in a unique and unusual family.
October Sky (DVD)
Inspiring story based on the life of Homar Hickam, renowned NASA rocket scientist. One of my all time favourite movies.

After an ambitious start I've really slowed down on the reading (shakes fist at Netflix, Lightbox and Neon!) so I had the innovative/desperate thought that I'd just read skinny-mini books. These titles don't waste a word and are crafted to perfection. Here are my teeny-weeny little triumphs:

Hidden Figures - It isn't often that you get to see a film all about women being extremely intelligent, but this one is and it's horrifying and ultimately empowering in equal parts. 
The Hate U Give Angie Thomas. A beautifully and warmly written book about the realities of the Black Lives Matter movement. Months after I finished the book, the characters remains with me. 
Black and British: A Black history of Britain David Olusoga. History is big and messy and doesn't easily fit into neat compartments. Olusoga's book makes us think again about Britain and the empire's relationship with Africa and the impact this has had on pretty much all our lives.
Read more of Katherine's top books of 2017.

For adults titles for 2017 I would definitely mention Rants in the Dark by Emily Writes.
I would also like to give a shout-out highlight to Good Night Stories for Rebel Girls.
Read Kim's pick of the best board books and picture books of 2017.

Best fiction – Jane Steele Lyndsay Faye Jane Eyre inspired mystery (plus swearing, drinking and 19th century sexy times). Ticks all the boxes.
Best nonfiction – Unmentionable: The Victorian Lady's Guide to Sex, Marriage, and Manners  Therese Oneill – Hilarious, informative and feminist, this book made me laugh out loud more than anything else I've read this year. I've never appreciated modern plumbing more than after I read this.
Best movie – Arrival A thoughtful science fiction movie with a female hero that packs an emotional punch. Stunning and affecting, and Amy Adams is fantastic in it.
See more of Moata's picks: Best of 2017 
See more of Roberta's picks: Best Reads in 2017

Some rain must fall Karl Ove Knausgard
Another holiday, another K.O. in both senses; Karl Ove and Knock Out. I live to be appalled and Knausgard never disappoints. In this volume he tries to learn to be a writer, works in a mental institution and as a teacher. Always outrageous but so compelling.
Commonwealth Ann Patchett
Just a great book. Unanimously liked by one of the Book Clubs I belong to. This has never happened before.
Parade's End Ford Madox Ford
Really four books so madly long and beyond strange but one of my best reads ever. The descriptions of the Front in the First World War surpass Siegfried Sassoon's Memoirs of a Fox Hunting Man, Robert Graves' Goodbye to All That and Pat Barker's Regeneration Trilogy. High praise.
More picks from librarians and customers
WORD Christchurch Festival Trust 
The WORD Christchurch Festival Trust select their faves: 
Philip Matthews
Driving to Treblinka Diana Wichtel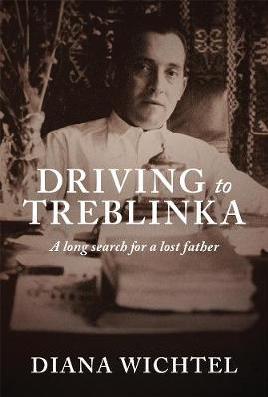 Anna Rogers
Morrin Rout
Donna Robertson
Lincoln in the Bardo George Saunders
Novel of the year, hands down. Maybe even of the decade. It contains multitudes, literally. So many voices, expertly wrangled. The story of the limbo-like bardo is strange and yet utterly convincing. I cried a tonne reading this.
Princess Princess Ever After Kay O'Neill
Kay O'Neill is a Christchurch cartoonist and their book is a kind-hearted romp for kids, that questions gender roles and fluidity in an entirely natural way (a bit like Steven Universe).
 Meet me in the bathroom: Rebirth and rock and roll in New York City 2001-2011 Elizabeth Goodman
Gosh, this was good. I was unsure about the format at first - it's an oral history - but Elizabeth Goodman wrangled the voices so well that it all added up to the swell of the story.
Andrew
My best books and films and music 2017
Brian
Brian's best reads/listens/watches in 2017
BenHur56
My Best Books and Films and Music 2017
Wendy
My Italian Bulldozer Alexander McCall Smith
Beautifully written and totally original. Just read it. You'll love it.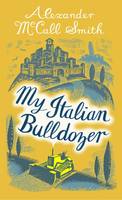 Cornelia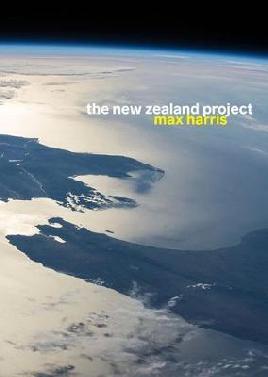 The New Zealand Project Max Harris
Young people are often disillusioned with politics yet here is a young New Zealander who thinks about the big issues and starts an fresh discussion about how to improve the country we live in. And his book is a bestseller!
Rachael
The year I discovered Nigerian fiction. I've limited myself to only listing five books from Nigerian authors, but I could easily have done more. I've left Chinua Achebe off the list, because it's a bit of a given that if you're reading Nigeria, you're reading Achebe. Anyway, this is what thrilled and delighted me this year. Enjoy! 2017 Best books
Te Hāpua: Halswell Centre librarians
Six word reviews from the team at Te Hāpua: Halswell Centre:
My best of 2017 booklist (Hong Wang)
The Tea Girl of Hummingbird Lane Lisa See (2017)
Adult fiction: A tea cake shaped a girl's life from a little-known traditional ethnic minority region in China to the transnational modern world to pursue her love, education and career. I really enjoy the storyline seamlessly interweaving the picturesque natural environment, the mysterious Chinese ethnic minority culture and the passionate transnational family bond.
Alibaba's World: How A Remarkable Chinese Company is Changing the Face of Global Business Porter Erisman (2015)
Adult non-fiction: Written by the former Alibaba Vice-President of Alibaba, this book elaborates how Jack Ma, a schoolteacher, establishes and develops one of the most influential Chinese e-commerce companies in the world. I enjoy reading it as a story of an entrepreneur, whereas it can be treated as a learning material for people who are doing e-commerce in the international context.
Into the Water Paula Hawkins (2017)
Adult fiction: The drowning of a single mother and a teenage girl a few weeks apart gradually revealed complex relationships between characters and emotional trauma embedded in memories. Readers may notice its differences from The Girl on The Train with divergent responses, but I like the multiple-perspective narratives giving voices to characters and leaving for readers interpret.
Coding Project in Scratch: A step-by-step Visual Guide to Coding Your Own Animations, Games, Simulations, and more! Jon Woodcock (2016)
Children's non-fiction: combining with the Scratch 2.0 Software developed by MIT, this book makes programming with ease and fun for children. Instructions combining texts with images are easy for readers to follow.
Songs of Willow Frost Jamie Ford (2013)
A boy escaped from an orphanage looked for his mother who were a film star with the hidden past. This story was specifically set up in a Chinatown of America during the 1920s and 1930s, but the emotional journey readers would experience has a universal appealing. This story reminds me of another of my favorite novels The Perfume Collector by Kathleen Tessaro. 
Buy me the Sky: The Remarkable Truth of China's One-child Generations Xinran (2015)
True stories of China's One-child generations illustrate their multiple and contradictory characteristics. It is informative for readers having a contact with these singletons such as people working in the field of international education.
Jo D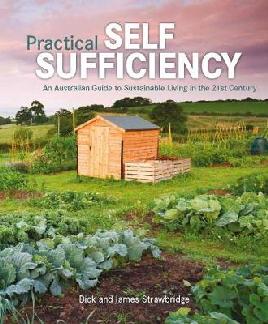 Practical Self-sufficiency: An Australian Guide to Sustainable Living Dick Strawbridge
This is a book to keep to hand and dip into regularly. It's rather like the John Seymour self-sufficiency classic, but updated, lavishly illustrated, and relevant to southern hemisphere folk. It's also one of those more-ish books that contains a little information about a great many things: tasters that had me itching to try new projects. A solar food dryer is now on my "to do" list!
Fee
From Cradle to Stage: Stories From the Mothers Who Rocked and Raised Rock Stars Virginia Hanlon Grohl.
This book rocked! From Michael Stipe to Dr Dre.
Sleeps Standing Moetū Witi Ihimaera
Incredible bilingual history with a novella wrapped in its loving arms.
Joy
The Shardlake Series, C.J. Sansom was recommended and shows one side to Thomas Cromwell with Matthew Shardlake, lawyer, hunchback, instructed by Cromwell, Henry VIII's right hand man (at least until he parts company with his head). Great historical mysteries. Get transported to Henry's England.
Which segues nicely into Wolf Hall and Bring up the Bodies, Hilary Mantel.  Another side again to Thomas Cromwell. For his boss he certainly did some dirty deeds but I still liked him. Gain understanding of how Queens came and went, and the dealings and scandals of Henry's court.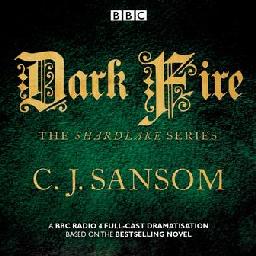 Helen J
Eleanor Oliphant is Completely Fine Gail Honeyman
Eleanor Oliphant is a quiet, socially inept office worker who 'survives' each day, struggling with a past she can hardly bear to remember. Honeyman's debut novel  is one gem of a book but a warning, although extremely funny, the author can suddenly drop in a comment which will break your heart. Quirky, moving, and ultimately uplifting, I loved Eleanor Oliphant and every moment of her story.
The Master and Margarita Mikhail Bulgakov
A wacky, wondrous, highlight of the year for me in which the story of Pontius Pilate and the devils visit to Soviet Russia, run parallel. Weird, wonderful, and oddly beautiful, this is one of those classics that will leave you wanting more (though sadly, it really has no equivalent).
Paderewski Adam Zamoyski
A thoroughly enjoyable biography of one of history's- and music's- sadly neglected figures. Padarewski was the worlds most beloved pianist for over five decades, as well as prime minister of Poland during one of the countries most difficult times. Zamoyski manages to produce an enlightening, and constantly engaging record of this truly fascinating figure.

The heart is a Lonely Hunter Carson McCullers
The Heart is a Lonely Hunter' follows the life of deaf mute John Singer and the lost people who come to confide in him. Poignant, thought provoking, and beautifully crafted, this is one of those perfect books. How have I not read this beautiful classic until now?
The Perfume Collector Kathleen Tessaro
To sum this up in three words? Like eating chocolates. It is an ideal pick for book groups with a gripping plot and vivid characters that offer plenty to discuss. A thoroughly enjoyable and stylish read.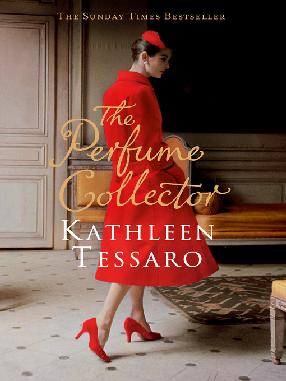 See more of Helen's picks: Best of 2017
Simon H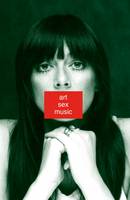 Art Sex Music Cosey Fanni Tutti
A clear and vivid account of an extraordinary life spent creating original, uncompromising and influential art. Entertaining and inspiring.
Ryan Adams - Prisoner. Intimate and anthemic, Prisoner is one of Ryan Adams's best albums.
Karen's fave movies and tv
Sensitive and funny Truman is a fantastic film carried superbly by both Ricardo Darin (Julian) and Javier Camara (Tomas). This contemporary story travels from Canada to Spain to Holland and back over a 4 day period when Tomas turns up unexpectedly upon hearing his childhood friend, Julian, is in declining health. Truman is the 'dog child' of Julian who is worried about what will happen to his boy after he has gone ... mutual memories of childhood, reconciliation with old friends and putting his affairs in order are what most concern Julian and Tomas is there to assist. The story was totally absorbing without being mawkish and I seriously think this is a film I would want to keep in my permanent collection.
Read Karen's list of enjoyable films and tv in 2017
Linda
Miss Savidge moves her house Christine Adams - Because it was true and she was an amazing lady to do that, very interesting, and at times sad, but it kept me there all the time.
Chris
Flood tide Judy Nunn. I felt like I really knew the characters and learnt so much historical facts that were woven through the story. I couldn't put it down.


Have your say on the best of 2017
2017 best book lists
New Zealand
International
See also