What books have you loved this year? The following lists bring together the cream of the crop of 2016's books – from the picks of our staff and customers, to the lists published by magazines, newspapers and booksellers. Have your say!
Best books for kids and teens
Holiday reading
Librarians select the best books of the year for kids and teens. See also the picks from the Best and worst books event.
Christchurch City Libraries staff and customer picks
Best of 2016 booklists
Philip Tew's picks (Fiction selector)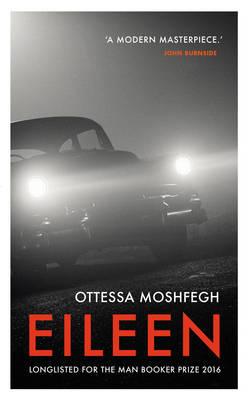 Eileen by Ottessa Moshfegh.
The others I thought were standouts were:
All of these were highly readable with characterisation and sense of time and place uppermost. I know we are doing "best of the year" so we don't want negativity but I'd love to see these domestic unease thrillers that dominate the mystery genre now start to fade away. That Girl on the train is responsible for huge numbers of imitations.
Denise's pick
Four fires Bryce Courtenay
What a joy to read, the laughter, the tears, a learning process regarding the gum trees of Australia. The love the honour, the loyalty of a poor family was amazing to experience. What a loss not to have more novels from the wonderful Bryce Courtenay.
Kim's pick
The Antipodeans Greg McGee
Evoked the Italian setting and the struggle of being part of two cultures.
Joseph's pick
Leaving the Red Zone: Poems from the Cantebury earthquakes
It's about Christchurch and the earthquakes, and it's poetry in motion, excuse the pun!
Joy's picks
There are several books which were my favourites of the year. In no particular order they are:
Rivers Of London Ben Aaronovitch
It turned me from being a rigid non-fantasy reader into a fan of Mr Aaronovitch at least. I like the British humour permeating and ridiculously he makes all the magic seem quite natural.
Bone Clocks David Mitchell
Again fantasy! Very clever writing that hung together well and kept me to the end.
The Invoice Jonas Karlsson
I loved the quirkiness but the slight hint of "is this our new reality".
Shades of Grey Jasper Fforde
Futuristic with delightful humour and a great storyline. Mr Fforde has kept fans of this book waiting for several years but is promising the sequel in 2017. I do hope he delivers.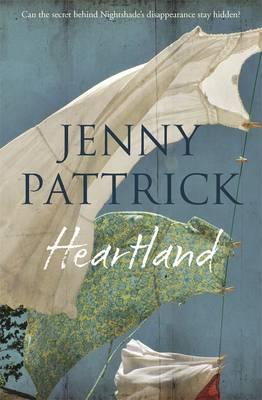 Heartland was destined to be a pass as I've not been a big fan of Jenny Pattrick until it came up as a Book Discussion Scheme read and I thoroughly enjoyed it. An easy, I would say gentle, read despite an unsettling death. Set in rural New Zealand I think this might have been part of the appeal, it's recognisable and tugged at my senses even though I've always been an urban dweller. Set in the once thriving town of Manawa, now a winter ski town barely inhabited except for these endearing recognisable small town characters Bull the ex-rugby man now agoraphobic, gruff Vera with her version of meals on wheels, Donny the lovable rogue, Tracy the runaway, the upright Presbyterian sisters with family secrets and Lovey the wild child. Part mystery, part romance, part literature.
Again rural New Zealand but much darker and intense. 12 year old Nickie, a daughter of farmers is intrigued by the glamorous Gabrielle, new to the school and the daughter of a sharemilker taken on at a local farm. Gabrielle's Mum has recently died and she and her father are dealing with their emotions in quite different ways, hence she has more freedom than most of the local girls. It's 1972 and the local farms are all linked by one telephone line, The Party Line. Nickie and Gabrielle hear things, and led by the stronger Gabrielle they see things that most definitely should not be seeing. Things that definitely should not be happening. Then they try to alert the adults ...
I'm a big fan of Tarquin Hall the creator of Vishi Puri, India's Most Private Investigator, grower and a daily eater of the hottest chilli peppers. Modern India comes to life as Vish and his team of operatives solve mysteries, sometimes with the help (unasked of course) of Mummy-ji. Vish (Chubby to his wife), is smart, very likeable and loves Indian street food. In this book The Case of the Love Commandos tradition and caste are threatened when two young people of different caste (horrors!) decide to forgo the traditional route of having their life mate found for them by their parents and cross caste boundaries to boot. Will Mummy-ji add her twopenneth worth and will Vish get to the bottom of this mystery?
The Case of the Love Commandos

I struggle to describe The Bone Clocks. I imagine David Mitchell struggled to write it too. Its not exactly futuristic, it's possibly of our world but involves another unknown part of our world. Holly Sykes runs away from home briefly, her flight is unplanned and it's a hot day, she meets an elderly woman who in return for a glass of water asks for asylum. Holly is young and thirsty and agrees not bothering to think further on this arrangement. The book follows Holly from this troubled youth in Gravesend to her old age in Ireland. The backdrop of oil deprivation and Holly's strange ability to see people who appear out of nowhere are but a small part of a great story. A thoroughly unique and not straightforward good vs bad novel. Not my normal cup of tea but I liked the writing and - for me anyway - the out-'there storyline.
Travel Non fiction, I love it. Experiencing the highs and lows, the extraordinary, the heat, the cold, the people met and the situations braved. Some of my favourite authors feature in Better than Fiction and reading an anthology has the advantage of discovering new authors too. I've enjoyed or endured my own brand of travel but it's still great to travel vicariously.
Started Early took my Dog Well Jackson Brodie did anyway. He acquires a dog, Tracey Waterhouse, Chief of Security acquires something else entirely but the decision is just as spur of the moment as Jackson's acquisition although considerably more complex. I'd never read a mystery by Kate Atkinson before and the moral aspects of different characters whose lives interveave, their decisions and the outcomes had me gripped from the very start.
The Rivers of London are actually women and mostly the daughters of Mother Thames a large woman of West Indian origin in fact. Father Thames has his share of the river and his own sons/rivers also. I don't normally read fantasy, in fact usually actively avoid it but this was recommended and I was also drawn to the cover of this humorous fantasy novel. It's part mystery and part fantasy following a young PC who has a certain 'gift' in the case of PC Peter Grant it means he gets to be a trainee wizard. I laughed and enjoyed this entertaining novel.
Our hero - a young man - lives alone in an adequate apartment, holds down part time job at video store, likes the fact the sun shines just right through his apartment windows in the summer, eats pizzas and takeouts a fair bit and is generally content receives a mysterious bill for 5,700,000 kroner, The Invoice. Obviously this sort of sum is out of his reach and anyway who the heck is W.R.D. and why are they asking such a large sum of money? He has been assessed for his happiness levels by this previously unheard of 'government department'?? and he owes them. Only one thing to do and that's ring the phone number and from there the story unfolds. Delightful and original.
Building a treehouse and then living up in it and feeding yourself off the land almost entirely? What fantastic thing to do I thought. Nick Weston has done exactly this in The Tree House Diaries. For six months he lived up the tree house in a Sussex wood while foraging (he really is an expert), growing vege in a decent sized plot nearby, and shooting the wildlife for his meat. I was there with him in my head, couldn't wait to read what he was up to next. Also he photographs and then gives instructions on how he built the clay oven, the composting toilet, the handbasin stand, the verandah railing, the nettle beer etc.
Foraging appears in this non-fiction book  The Art of Free Travel. Even on a bike you have to eat and you can't carry endless supplies with you, you and the small child and the bigger child (who is riding when he's there) and the tent, clothes, nappies, sleeping bags, stove etc. This brave and incredibly committed family rode a tandem, Patrick on the front and Zephyr when he is with them, on the back and Megan with toddler Woody on the back of her bike, from outside of Melbourne up the coast to Cape York and back again.
They had already given up their car and were living a permaculture lifestyle while also being extremely politically active for the environment. Frugal didn't really cover their determination to spend (they didn't have a lot so there was no option really) but roadkill, hunting, foraging and bush tucker are on the menu all the while they are guerrilla camping. I found the last a bit stressful and so did they. An amazing journey and well worth the read. For once I'm not entirely envious of their experience though.
Belinda's pick
The Raven Boy Trilogy Maggie Stiefvater
Because Maggie is just amazing!
Sarah M's pick
We are the ants Shaun David Hutchinson
It's raw, emotional, harrowing, and very funny. Henry Denton has been given the power to stop the end of the world by aliens who casually and randomly abduct him. But is the world worth saving? His boyfriend committed suicide last year, his dad left with no reason, his brother has dropped out of college after knocking up his girlfriend, and his grandmother is losing her mind to Alzheimer's. The he meets Diego, but is 144 days long enough to decide if the world deserves to be saved? Perfect for fans of Andrew Smith's Grasshopper Jungle. Henry's voice is real and relatable and very in your face from the start; and there's just the right amount of weird for entertainment.
Buzz D's pick
The Peculiar life of a lonely postman Denis Theriault
Book written almost entirely in haiku, both the modern shorter version and the ancient 7 line format. A beautiful translation from the French, easy to read and inspired me to write a few haiku of my own.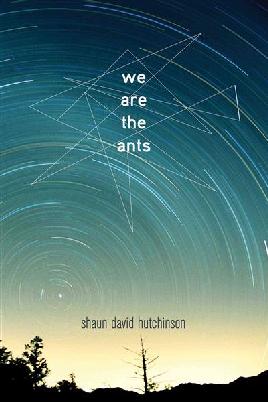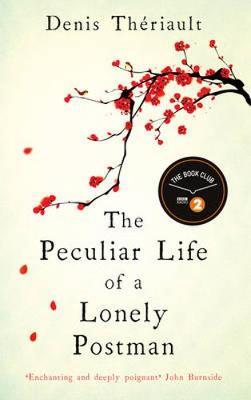 Wendy's picks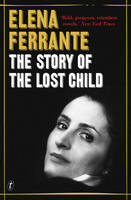 My favourite books were anything written by Elena Ferrante.
I loved all her books I have read so far - I couldn't put any of them down. My Brilliant Friend, the first in the Neapolitan trilogy, weaves the stories of two women, best friends but with very different destinies. Her voice is so direct and compelling, often violent, making her stories strange but insightful. I'm totally obsessed by Elena Ferrante.
Julie's picks
An impossible decision - so I simply have to nominate two titles as they both warrant being my absolute favourites of the year so far.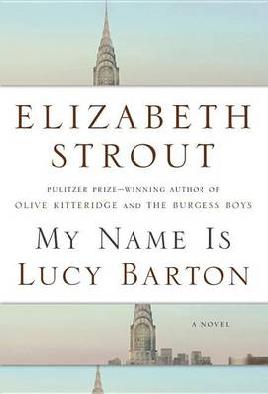 Best selling author, Elizabeth Strout is an old favourite - who couldn't adore Olive Kitteridge - so I took My Name Is Lucy Barton out with some trepidation and a slight expectancy of being disappointed. But I wasn't. Her latest novel is what I call 'one of those little big books.' it's A5 size and only 191 pages long, but boy, does it ever pack a punch.
Lucy's very ill in hospital and her estranged, no-nonsense, mother comes to visit ... in the hushed room of the hospital the family's past comes tumbling out. Little by little, we discover how the past has affected the whole family and particularly Lucy - who is now married and a mother of two daughters.
As a reader, I felt I should have been somewhat distressed by some of the revelations but, quite amazingly, I wasn't. Somehow this wonderful author draws everything together with compassion, empathy and understanding.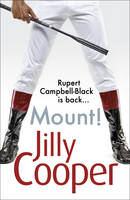 And right at the other end of the scale - a huge rollicking rollercoaster of a read. Mount! by Jilly Cooper sees this author totally back on form. This latest novel is equal to the hilarious delight of the very first title in the series - Riders - with all the old favourites back between the pages. The dialogue is supremely funny and the plot rollicks along.
It's totally audacious, raucous and quite simply a hugely great read about the upper crust horsey world in England. This is a book that you can totally wallow in. Five Stars for sure (and I defy any woman not to instantly fall in lust with Rupert Campbell Black).
Dianne's pick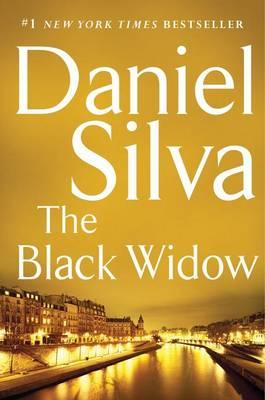 The Black Widow Daniel Silva
I enjoyed this book because although it is a fiction it really hits the mark on what has happened recently in Paris and other parts of Europe. Israel comes into the picture with the wonderful mysterious character Gabriel Allon. This book is an easy read, clips along at a good pace I couldn't put it down. Thoroughly recommend.
Helen's picks
Helen from Linwood Library has a top ten list that includes a mix of poetry, novels and non-fiction. Read According to Helen: Best Reads 2016.
2016 best book lists
New Zealand
International
See also