Because I haven't got enough reading to be going on with this year, what with a For Later list of only 410 titles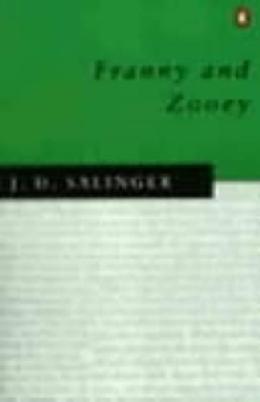 and a New Year's Resolution to read a mere seven books off The Guardian Best Books of 2013 list, I eagerly agreed to a colleague's challenge to play Reading Bingo with her.
When I counter-challenged her to #readwomen2014 she raised me A Year in Reading and we were off. So far I have managed four things off Reading Bingo, but my sheet doesn't have the tidy lines that were so exciting on Housie cards in 1970s booze barns, more a scattered set of crosses. I'm too busy trying to make one book do for two challenges to be systematic.
So far I've only managed it with Franny and Zooey. It met both the Reading Bingo challenge of reading "A book that is more than 10 years old" and the Year in Reading challenge "In January read a book published the same year you were born".
The trouble with reading a lot is that it just makes you want to read more. Franny and Zooey reminded me of how much I loved the Glass family and how I should go back and read all the Glass stories. At least they're short.
Penelope Fitzgerald: A Life (Guardian Best Books of 2013) made me think I should read about her family and more of her fiction before I embarked on her biography. Happily I could use The Knox Brothers for "A book of non-fiction" in Reading Bingo.  And perhaps the The Golden Child could do for "The first book by a favourite author"(it's her first fiction book).
Then I foolishly left myself short of books when on holiday and had to buy a second-hand copy of Middlemarch.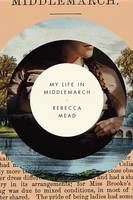 I'd  always planned to read it after listening to it on talking book, but it's languished on my For Later list for years. The task became more urgent when it had to be read before My Life in Middlemarch, a book about how important books can be in our lives. As if I need to read about reading. But it has had great reviews and Rebecca Mead's New Yorker pieces are always good.
Unfortunately I'm so deep in my reading challenge addiction I chose an edition of Middlemarch with a blue cover  just so I could cross off the "A book with a blue cover" Reading Bingo  square . It's so musty it nearly asphyxiates me every time I open it  and as I finish each page it detaches itself from the ancient glue that has held the book together for the last 40 years.
And now Book Club has decided to read the 2013 Man Booker short list so we can judge whether The Luminaries deserved to win.  And I've already read the shortest book on the list. Sigh.
It's a bit tragic, but the challenges have actually given me a new enthusiasm for reading. Now to manipulate the Man Booker short list titles into meeting at least two criteria of my reading challenges each…